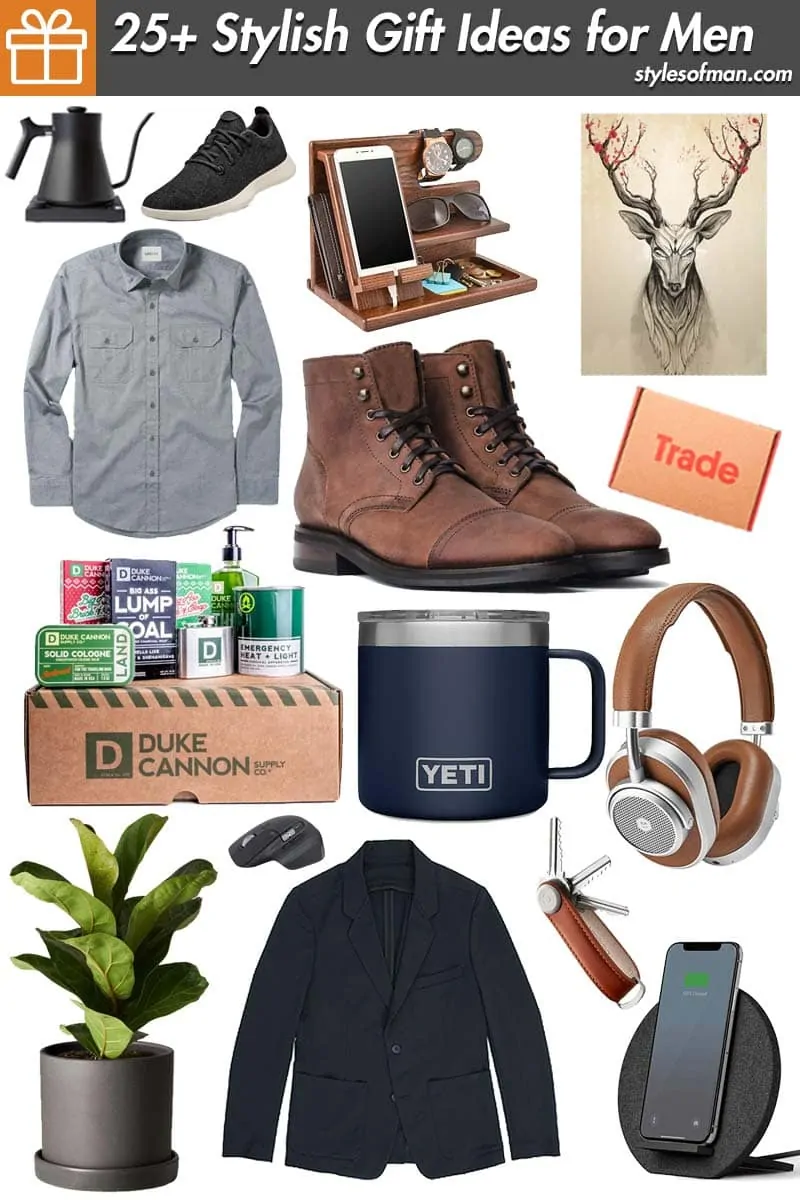 CONTAINS AFFILIATE LINKS [?]
Let's face it: finding the best gift ideas for men can be quite a daunting endeavor. Whether it's for a birthday, holiday, or just because, we've all faced the dilemma of wanting to find the perfect present with no place to start. Fortunately, you won't have to scour the corners of the internet to find the right gift for the guy in your life — or yourself. Check out our comprehensive list of the 25 stylish men's gift ideas.
25+ Men's Gift Ideas That Won't Disappoint
Grooming Essentials Subscription Box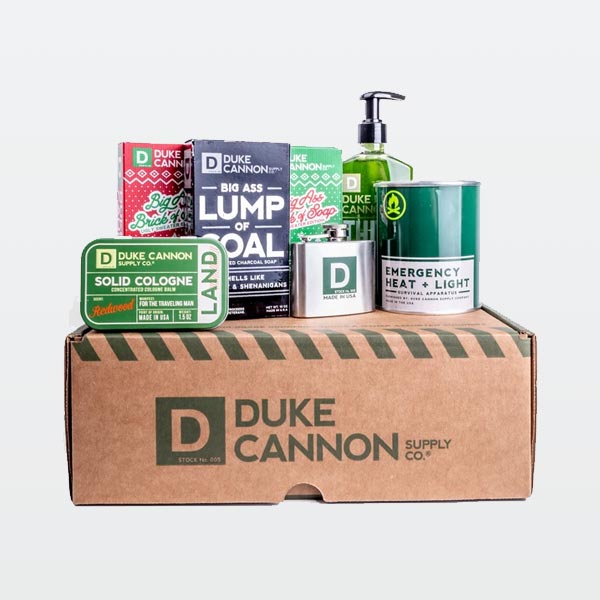 A well-groomed man is a happy man. Stay equipped with some US-made, no BS grooming goods from the guys at Duke Cannon. You'll get 3 Big Ass Bars of Soap, solid cologne, exfoliating shampoo, masculine scented candle, and a trusty flask for fifty bucks. ($50/delivery, Duke Cannon).
Full-Grain Leather Boots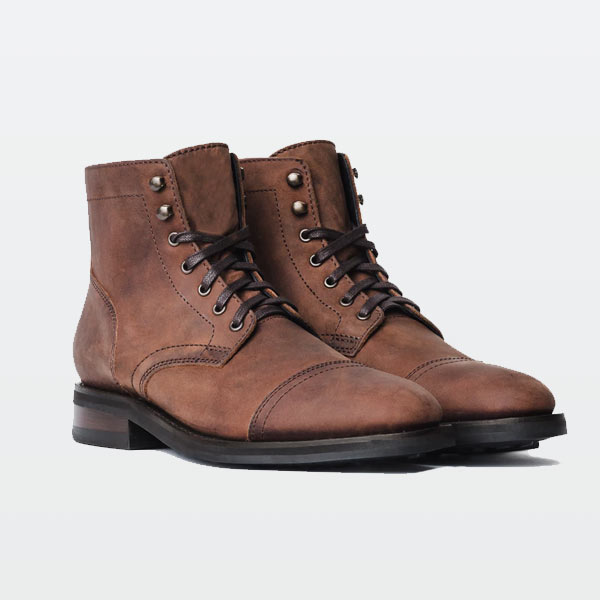 A rugged pair of quality leather boots belong in every man's closet. Warm, durable, and just outright good-looking, a pair of men's lace-up boots from Thursday Boots does not fall short. Its full-grain leather wears scuffs like armor while the boot's Goodyear Welt construction supports easy repairs. ($199, Thursday Boots).
State-of-the-Art Air Purifier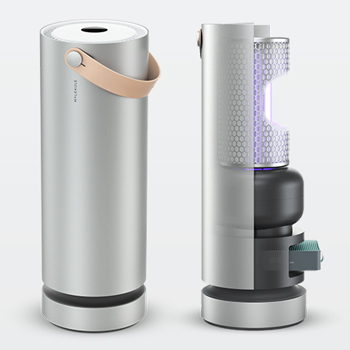 When it comes to the air quality in our homes, there's no excuse for not opting for the best air purification technology available. The Molekule Air unites bleeding-edge air purification technology with a sleek, contemporary design that looks as clean as the air it supplies. With a 360° air intake, the Air takes in air from every angle, capturing and eliminating harmful particles and germs found in every home. Equipped with both a PECO system – a nanocatalyst-coated filter that reacts to light to destroy pollutants – and a secondary pre-filter to capture larger particles, the Molekule Air does its job and does it well. Pair it with the free smartphone app to monitor filter status, control speeds, and create schedules to activate its whisper-quiet mode for even the lightest sleepers. Subscribe to a filter replacement plan for new filters to be delivered just as the old ones need a swap. Smaller and larger models are available depending on room size. Unparalleled functionality, ultra-slick design, 2-year warranty, and air quality peace of mind may just outweigh the Air's pricetag to treat your living space to the pure, clean air. ($799, Molekule).
Dynamic Stretch Denim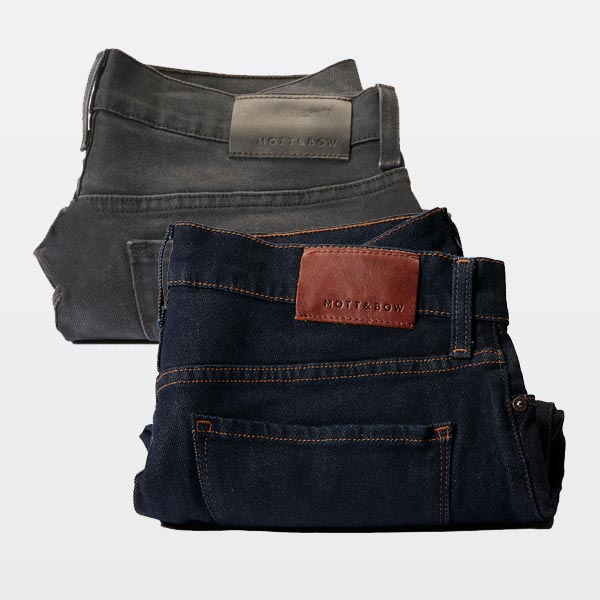 Fusing the classic look of traditional denim jeans with the comfort of gym pants, Mott & Bow's slim denim might be your new favorite pair of jeans. The secret to the comfort? Modified denim fabric that adds just the right amount of stretch without looking like you're on your way to yoga class. No doubt these top our list of the best gift ideas for men. ($118, Mott & Bow).
Curated Coffee Subscription Box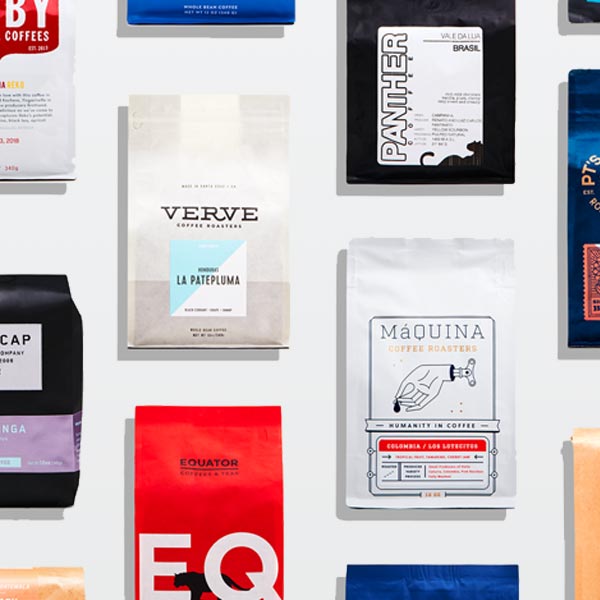 Enjoy trying unique coffee outside of what you might find at the grocery store? Trade's curated coffee subscription may be right up your alley. Take a quick flavor profile quiz, get matched with some coffee roasters, and get freshly-roasted coffee delivered free to your door every 1-6 weeks. We found some new favorites after just our first delivery from Trade. (Starts at $12/bag, Trade Coffee).
Electric Pour-Over Kettle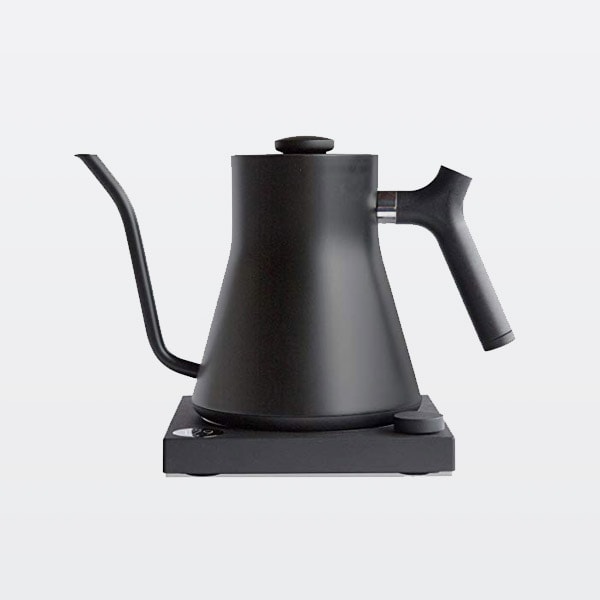 Coffee and tea lovers alike can agree that the perfect hot beverage comes from a calculated brewing process. That's where the Fellow Stagg EKG Electric pour over kettle comes in. The de facto Rolex of kettles, the Fellow Stagg hastily heats up water to an exact temp with its 1200 watts of power — and damn does it look good doing it. ($149, Amazon).
All Day Every Day Joggers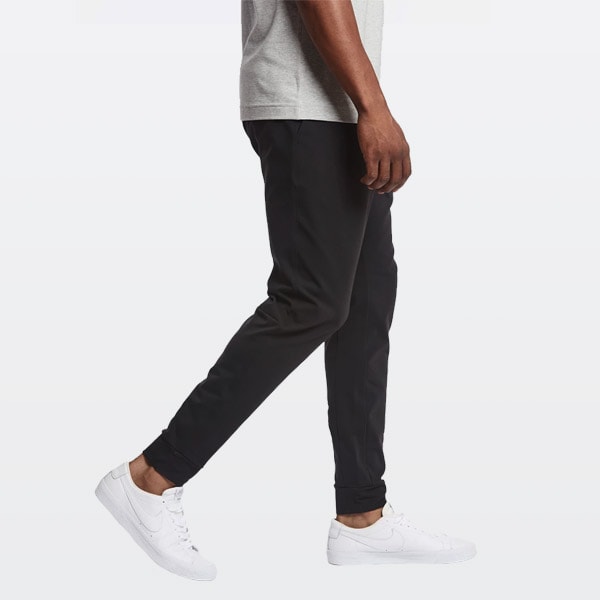 We don't always dress up every single day, so comfort sometimes supersedes style. But what if we didn't have to choose between one or the other? The All Day Every Day joggers from Public Rec got you covered from a lift at the gym to to a day in the city and everywhere in between. Stylish enough to wear all day. Comfortable enough that you'll actually want to.
Ministry of Supply Kinetic Blazer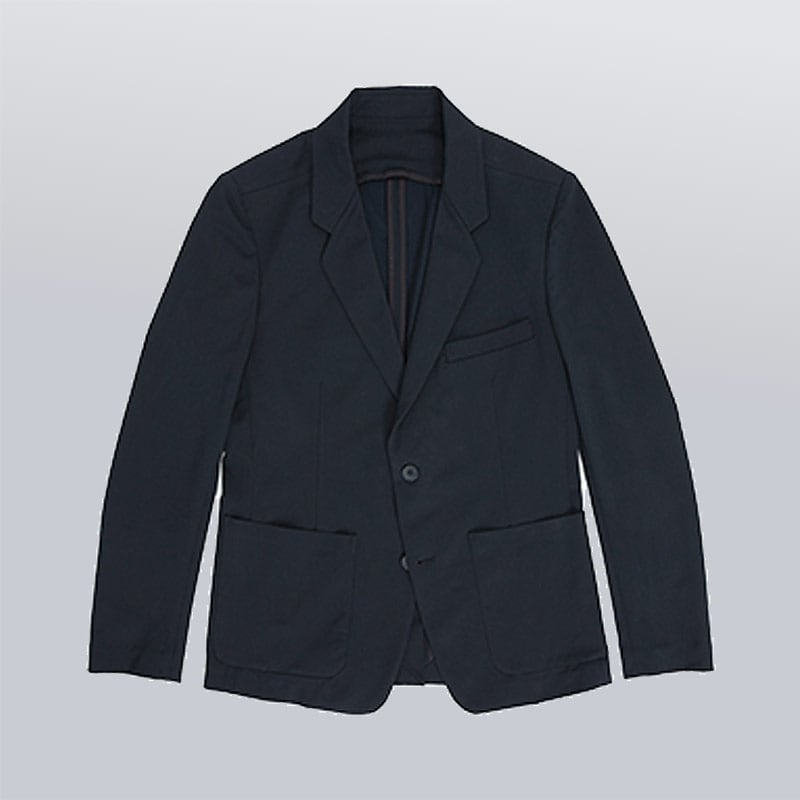 A guy needs to be prepared for any occasion — dressier events included. The Kinetic Blazer from Ministry of Supply gets its name from its Japanese Warp-knit fabric construction, granting unbridled movement with 4-way stretch. A trusty sidekick for client presentations and after-work happy hours alike. ($325, Ministry of Supply).
Feng Shui Plant. Delivered.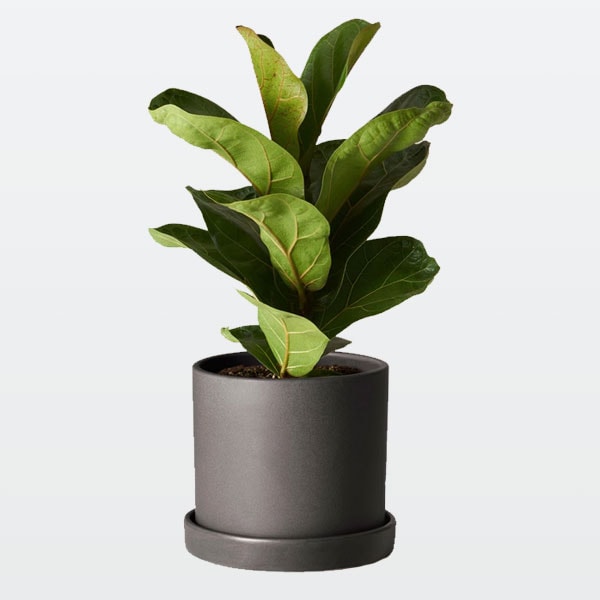 Brighten up the bedroom or the office desk with a live, ready-to-go plant from The Sill. Pick a plant, its size, and a surprisingly vast array of planter pots to fit right into your living space. Whether you're a beginner or self-proclaimed plant dad, pick from a wide array of attractive foliage to add some life to your home. ($15+, The Sill).
Minimalist Leather Sneakers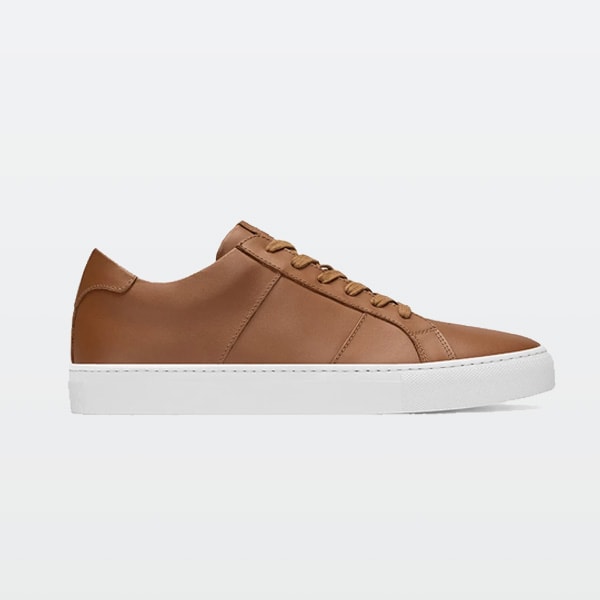 Whether it's at a barbeque or a walk around town, a pair of minimalist leather sneakers will get you where you're goin' all while looking good doing it. Though there's no shortage of low-top leather sneaker makers out there, our pick goes to the Greats Royale in Cuio. The buttery-smooth Italian leather and OrthoLite padded insoles make 'em a great upgrade to replace that beat-up pair of Nikes. ($179, Greats).
Oxford Cloth Utility Shirt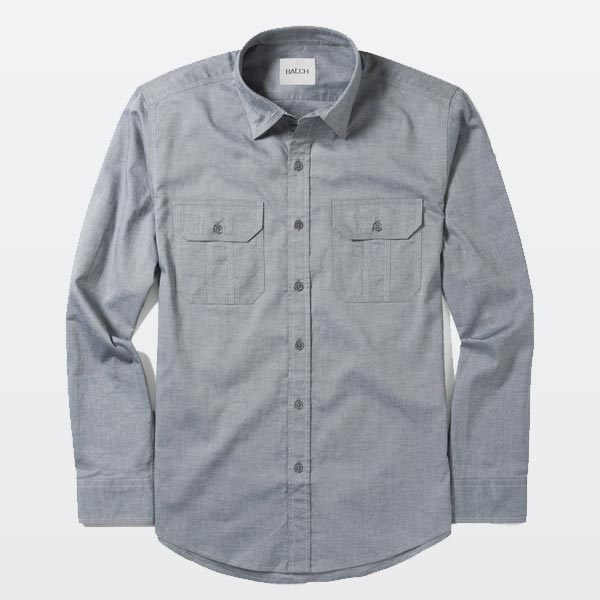 A new favorite shirt might just be at the top of his list this year. Fortunately, you can't go wrong with a rugged utility shirt from Batch. Slim, yet non-restricting cut, durable fabric, and two chest pockets make it a winner in our book. ($78, Batch)
True Wireless Earbuds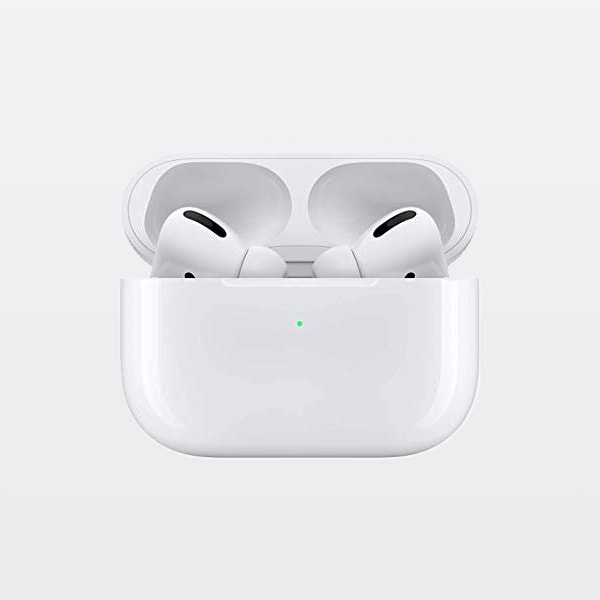 There's no doubt that Apple AirPods top a large number of men's gift lists this year. True wireless (read: no wires at all) headphones have been taking the audio market by storm and for good reason. Accessibility and ease of use pairs with some seriously cool tech like the charging cases found with most sets for extra music playtime. ($249, Amazon).
Active Noise Cancelling Headphones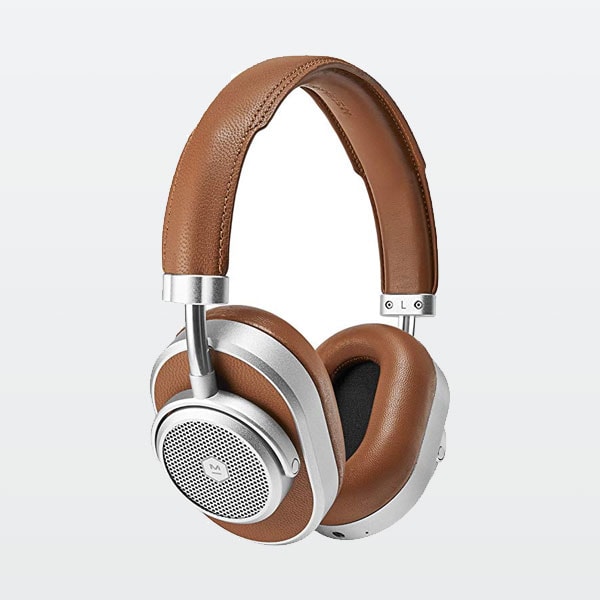 At the crossroads of form and function boldly stand the MH65 ANC Headphones from the team at Master & Dynamic. Whether you're on a plane or at the gym, 3 levels of Active Noise Cancelling ensure uninterrupted escapism. These wireless cans boast some seriously-impressive audio components with sounds that'll impress even the snobbiest audiophiles. ($500, Master & Dynamic).
Nightstand Organizer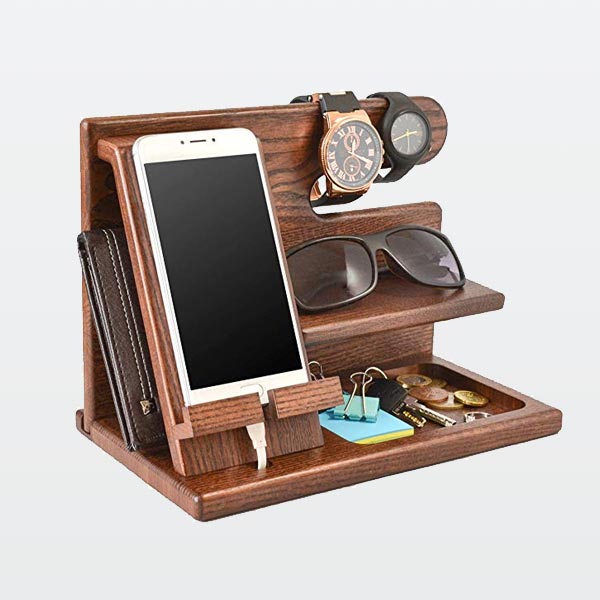 Keep your everyday carry essentials organized and ready-to-go with this stylish solid Ash wood nightstand organizers. With space for your phone, keys, wallet, watches, sunglasses, and whatever else found its way into your pocket that day, this piece deserves a spot by your bedside. ($54, Amazon).
Do-It-All Techwear Pants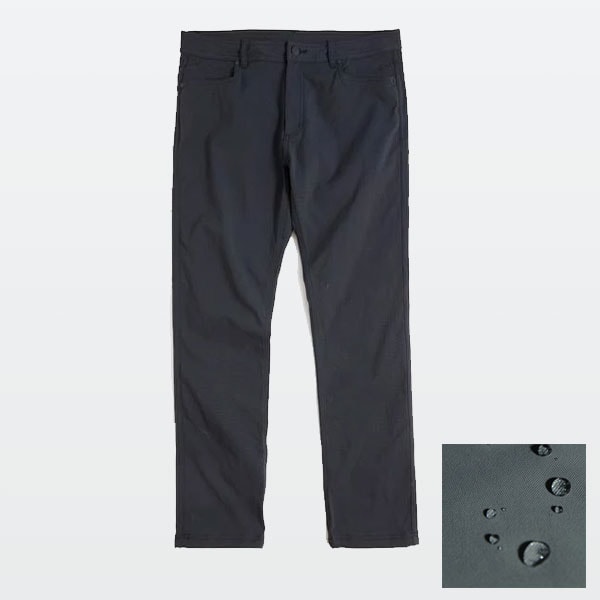 The folks at Western Rise have a reputation for making some killer technical apparel, but what makes their AT Slim Pants so special? For starters, the fabric's made from air-texturized rugged nylon canvas with 2-way stretch, making for a seriously durable (and comfy) pair of pants. Pair that with water + stain resistance and you've got a serious contender for the coolest pants you'll own. ($128, Western Rise).
Insulated Drinking Mug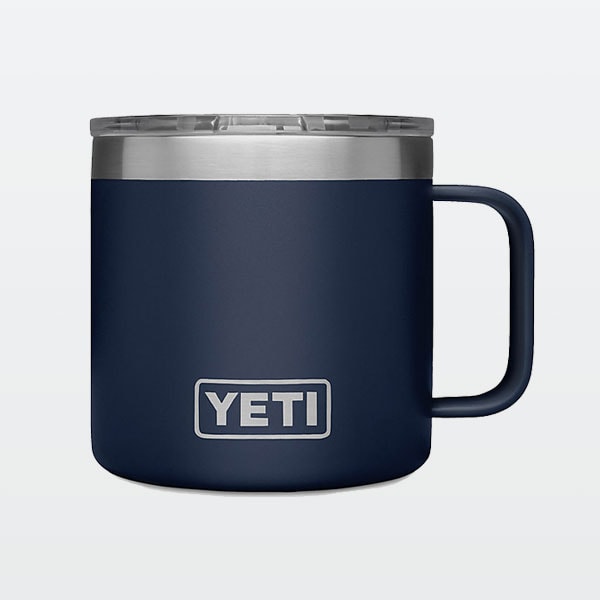 Capable of keeping 14 oz of piping hot coffee, tea, cocoa, or cider, well, piping hot, the YETI Rambler mug's double-wall vacuum insulation ain't something to scoff at. Perfect for everyday use and a weekend camping trip with the boys. Keeps drinks cold just as well! ($25, Moosejaw).
Leather Key Organizer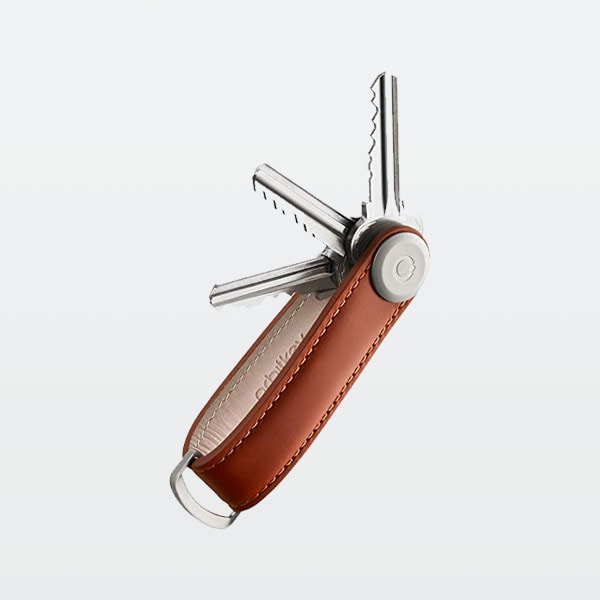 There's nothing quite as mood-shattering as pulling out your expensive phone and discovering its screen decided to mingle too closely with your keys. Store your keys stylishly and efficiently with an Orbitkey organizer. Screw 2-7 keys into its mechanism and fold them neatly in place. No jingle. No fuss. ($25+ for rubber, $40+ for leather, Amazon).
Leather Bracelet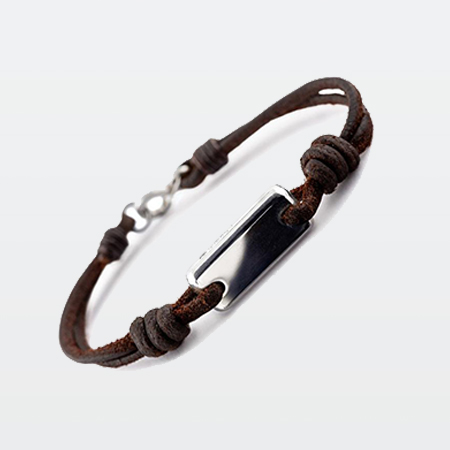 For a guy looking to elevate his personal style, a stylish (yet inherently masculine) leather bracelet can be the perfect accessory. The Atlas Accessories Aeon bracelet boasts a recycled silver ingot held with handcut dark Havana English leather. Simple, yet ($249, Atlas Accessories).
Audible Gift Membership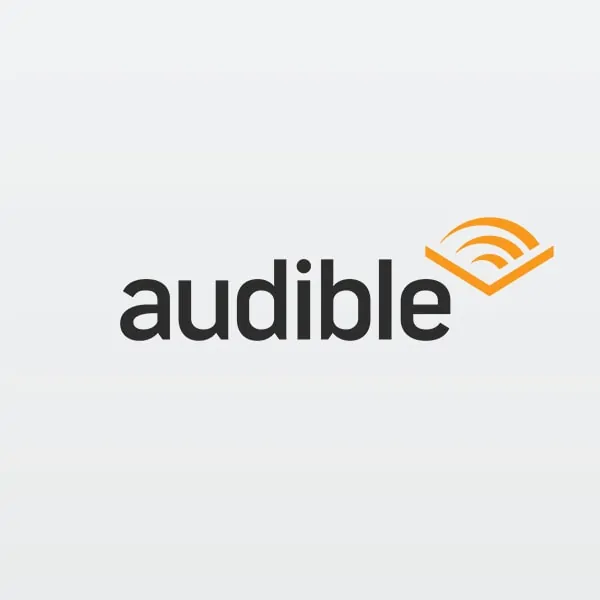 In this digital age, it may seem as though we've lost touch with reading, but that couldn't be further from the truth. An Audible membership gift has the right amount of personalization while retaining the freedom to pick any book they (or you) find most interesting. Receive book credits each month to redeem on any audiobook. "Return" anything you don't like! ($15/mo, Amazon).
Retro Mechanical Keyboard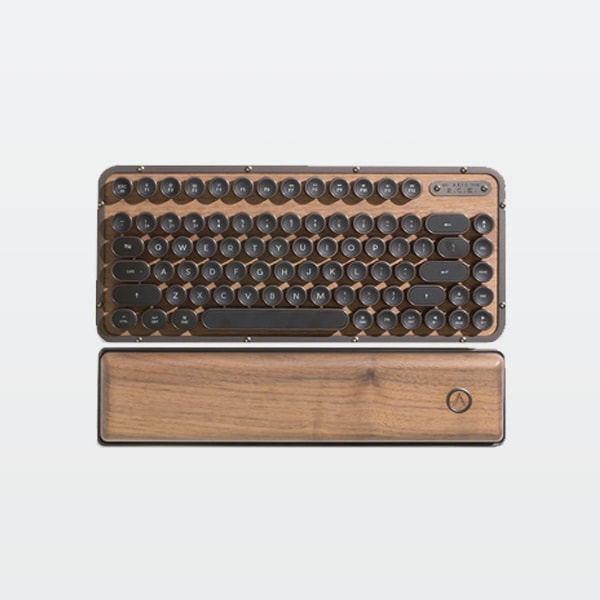 Spruce up your workspace with this gorgeous typewriter-style wireless mechanical keyboard. The backlit mechanical keys produce a satisfying tactile click while 3 device profiles allow for quick switching between different devices for uninterrupted workflows. A 5000 mAh battery boasts 1-2 months of battery life on a single charge. ($220, Azio).
Wireless Productivity Mouse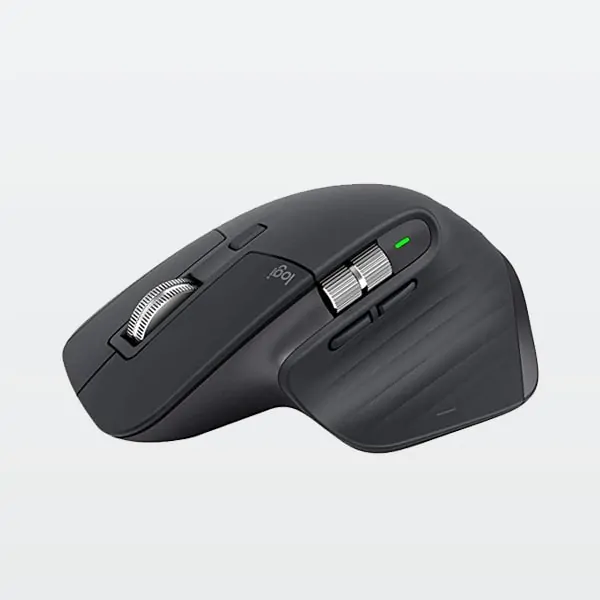 What better item to pair a Bluetooth keyboard with than a streamlined wireless mouse? Logitech's MX Master series has earned quite the reputation among digital creatives and spreadsheet pros alike. If its "infinity" scroll wheel, 4-way gesture controls, and ability to seamlessly function across computers doesn't pull you in, its award-winning ergonomic design sure might. ($99, Logitech).
AllBirds Wool Runner Eco-Friendly Sneaker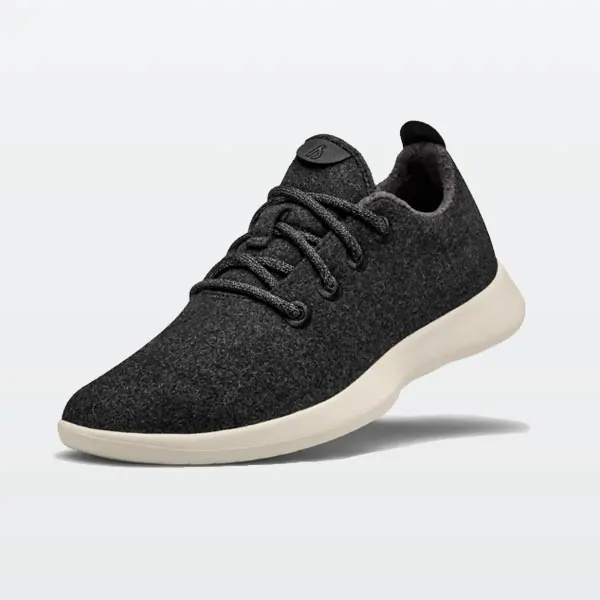 Few inventions may grab our interest nowadays, but a sneaker made from New Zealand merino wool? That's surely an interesting concept. Aside from being machine washable, temperature-regulation, moisture-wicking, and odor-resistant, merino wool is outright soft and comfortable. An added bonus? It's almost carbon-neutral, so you'll be supporting an environmentally conscious brand. ($95, Allbirds).
HD Video Doorbell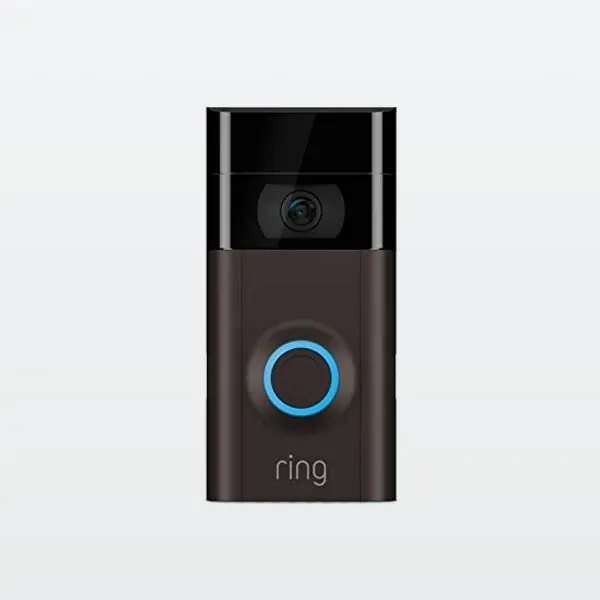 Keep an eye out for suspicious activity while keeping your doorstep safe and secure. The Ring Video Doorbell records video whenever its sensors track movement. Pick up audio and reply back with the built-in microphone and review recordings from your phone or Alexa-enabled device. A removable battery makes installation a breeze as there's no need to solder any wires. ($129, Amazon).
Better-Than-Down Bomber Jacket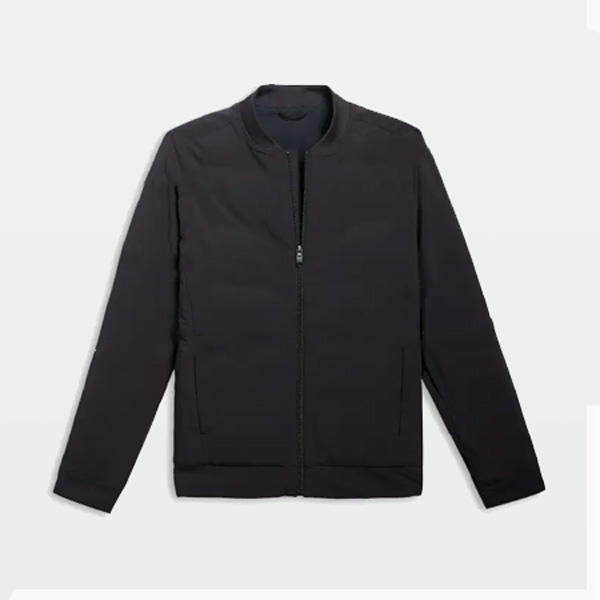 When it comes to combining the best of form and function, you'll be hard-pressed to find a better men's gift than a quality jacket. Boasting the insulation of traditional Goose Down with a more eco-friendly footprint, Public Rec's bomber jacket makes for a stylish, yet effective piece of outerwear. Water-resistant 3M Thinsulate insulation, 4-way stretch, and tons of pockets may just be enough to replace that old favorite coat. ($188, Public Rec).
Wireless Quick Charge Phone Dock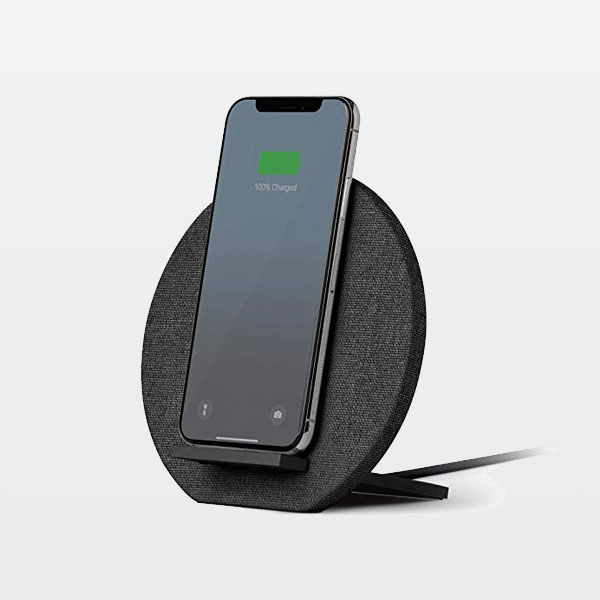 To top off our list of the best gift ideas for men is a techy offering from Native Union. You'd think that our $1000 phones deserve a bit more than being plugged in and tossed on a nightstand. This Qi-certified wireless charging phone stand quickly replenishes your phone's battery while looking sleek on a nightstand or desk. No more fumbling around with cables in the middle of the night. ($80, Native Union).
You might like these other popular posts too