Best Fade Hair Styles To Consider
Time for a trim? You might be considering a fade haircut, as it's one of the most popular hairstyles around for men of all ages and hair types. There are plenty of fade haircuts and minor variations between styles to choose from, so it's not always as simple as just asking for a fade. Let's break these down now so you know exactly what to request from your barber.
What is a Fade Haircut?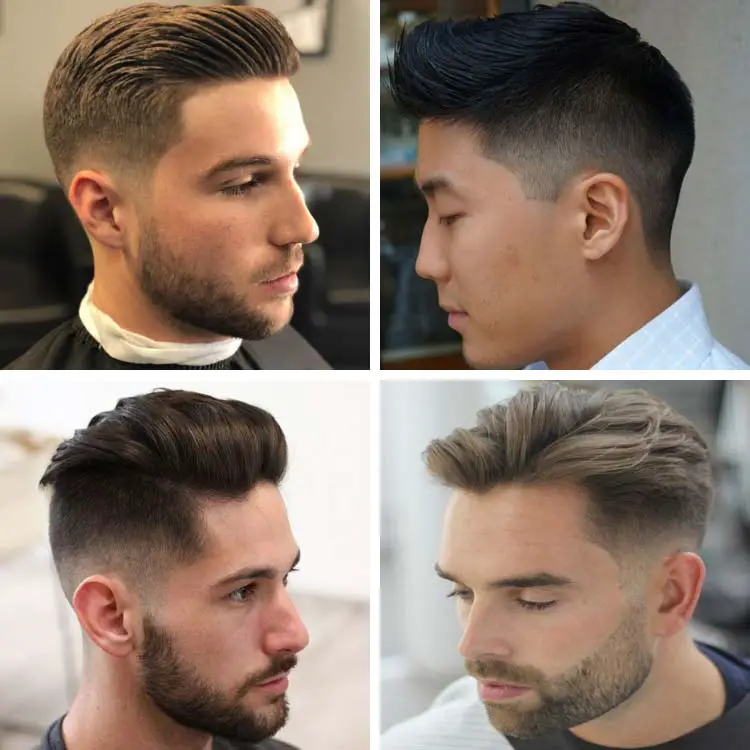 In a nutshell, a "fade" is a type of haircut characterized by progressive tapering or thinning that continues along the side and back of a man's head. It's usually quite tight and regimented, which causes the fade haircut to look iconic and noticeable regardless of the exact style or length.
The cut actually has its origin story in the US military. The fade was popular because it allowed young men to keep their hair tightly cropped and within regulations while still enabling them to somewhat personalize their look. It's still popular in the military today, but it's also gained significant prominence in the African American community which, in turn, led to its proliferation throughout wider pop-culture.
These days, there are tons of fade haircut styles you can ask for from a barber. It's always a good idea to have a professional barber give you a fade haircut whenever possible, as they're the ones best equipped to do things right without any mishaps.
How Fades Are Usually Styled
Fades are usually styled with various gels, pomades, or other hairstyling products. You have different styling options depending on whether you have longer or shorter hair on top. In general, guys with a little more length of the top of their head have additional styling options compared to guys with shorter cuts.
Guys opting for medium to longer length hair should look into high-hold styling products. We swear by the stuff from Hanz De Fuko, especially the Claymation styling clay.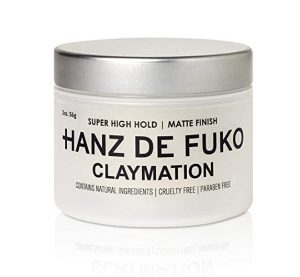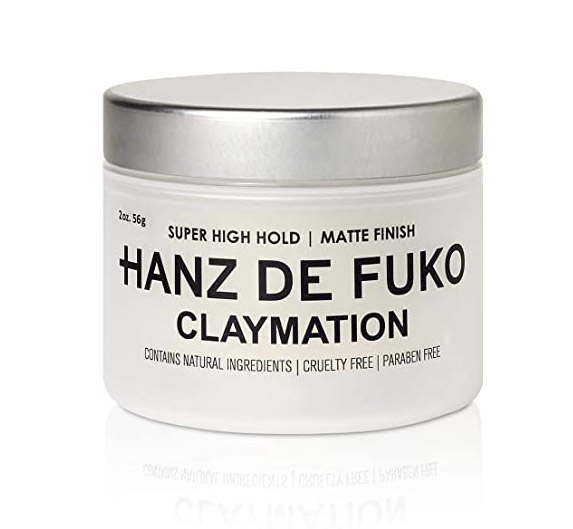 But the key to styling with a fade regardless of the exact cut is to maintain the progressive tapering along the back and sides. Everything else is technically up for customization.
Now let's take a look at some popular fade haircuts and explain who they will suit the best.
Types of Fade Haircuts
High Fade Hair Styles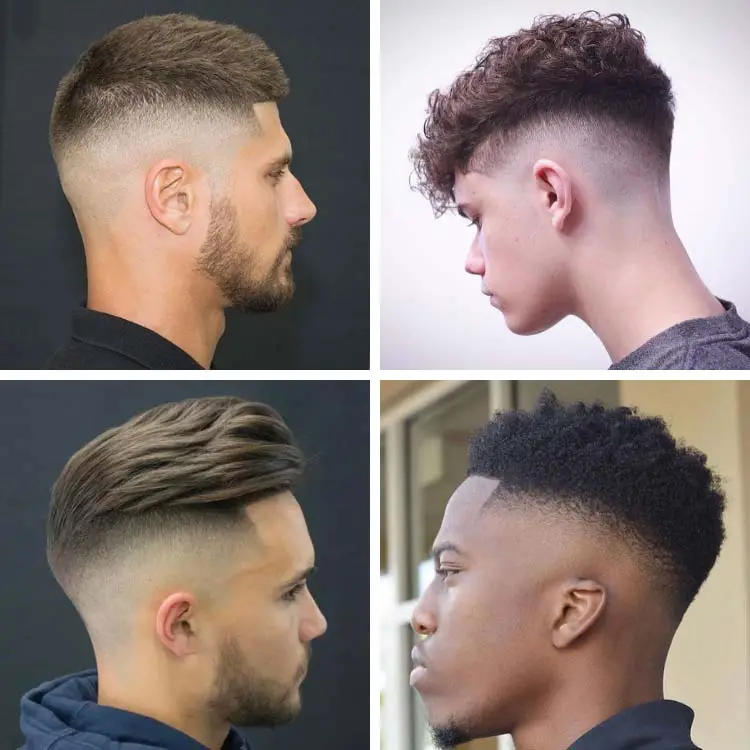 High fade haircuts feature most of the hair on the sides and back of your hair trimmed almost all the way down to your skin using a foil shaver or a similar tool. By contrast, the hair at the top of your head is left with plenty of length to maneuver or style as you please. This creates a natural stylistic difference between the top of your head and the sides of your skull.
Who High Fades Haircuts Are For
High fades are extremely popular among African Americans, but they're a great choice if you don't mind really short hair or if you prefer keeping your existing hair neat and clean. In a way, a high fade is a good choice if you want what hair you do have to make a statement. Men with square or round face shapes can benefit from high fade haircuts.
Mid Fade Hair Styles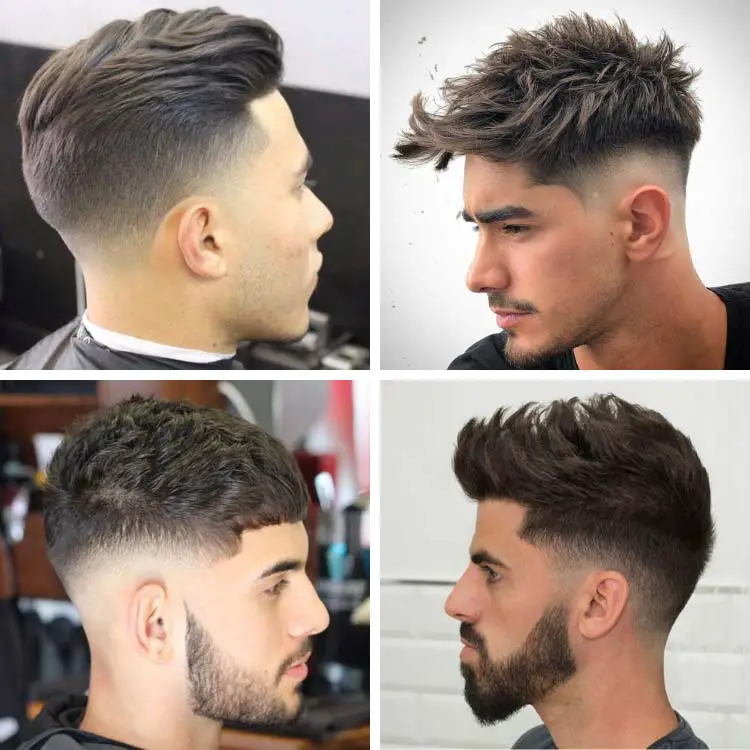 One step down is the "mid fade". This haircut doesn't expose as much of your scalp as a high fade, so it's a little more versatile and acceptable by regular guys. It leaves plenty of hair on the surface of your head down to just above your ears, so it is still distinctive but it's not quite as dramatic as a high fade. It also comes with more options for customization since you have additional length on the upper sides of your skull.
Who Mid Fades Are For
Mid fades can work with just about every man because of their versatility. But they work very well with beards because it's easy to blend the high parts of a beard up to the tapering ends of your head hair. Thus, you can create a single, unbroken line of hair from head to chin if you so choose.
Low Fade Hair Styles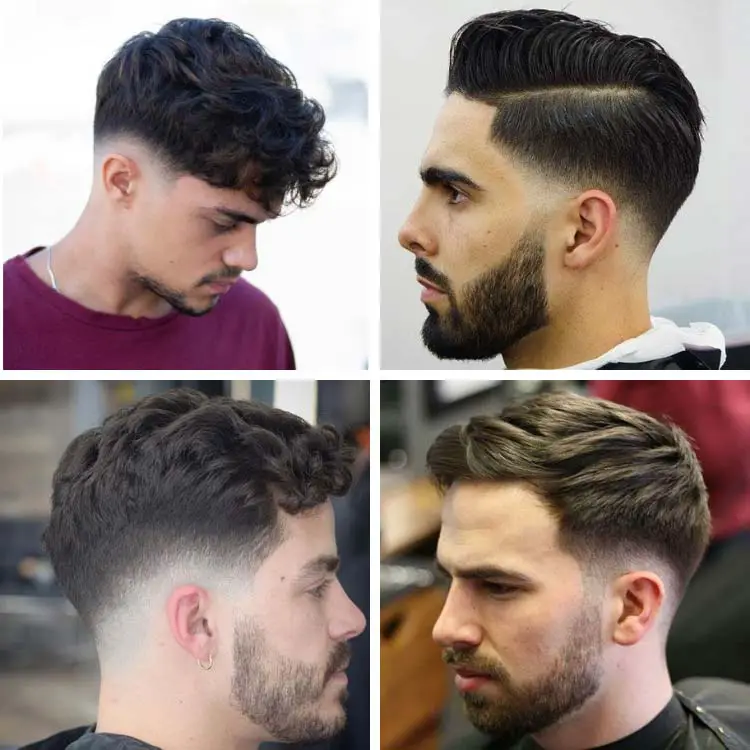 Low fades are possibly the least subtle of all the fade types, featuring additional skin exposed on the sides of your head. The cut begins at an extremely low point but progressively blends upward by following the curvature of your skull. Essentially, you have bare skin at the bottom of a low fade haircut and become progressively furrier as the eyes travel upward.
Who Low Fades Are For
This haircut can work well if you want your hair to achieve a wavy texture, or if you have an oblong head shape. Additionally, low fades can work really well if the man in question has a well-groomed beard. This creates a natural contrast between your somewhat sloppy-looking low fade blend and the tightly trimmed appearance of a well-maintained beard.
Taper Fade Hair Styles
The taper fade is one of the most classic variations of this hairstyle. The taper of this haircut begins at the nape of your neck and extends to the parietal ridge or the top of your head. The idea is for your hair to become progressively thicker and darker as it travels of your skull. This combines the sharp rigidity of a typical fade hairstyle while keeping it a bit more casual for civilian use.
Who Taper Fades Are For
It's a great fit for guys who like the idea of a fade haircut but don't want to fully commit to a harsh, military-inspired aesthetic. It's also a great combination haircut since you can leave plenty of length at the top and sides for additional styling options.
Temp Fade Hair Styles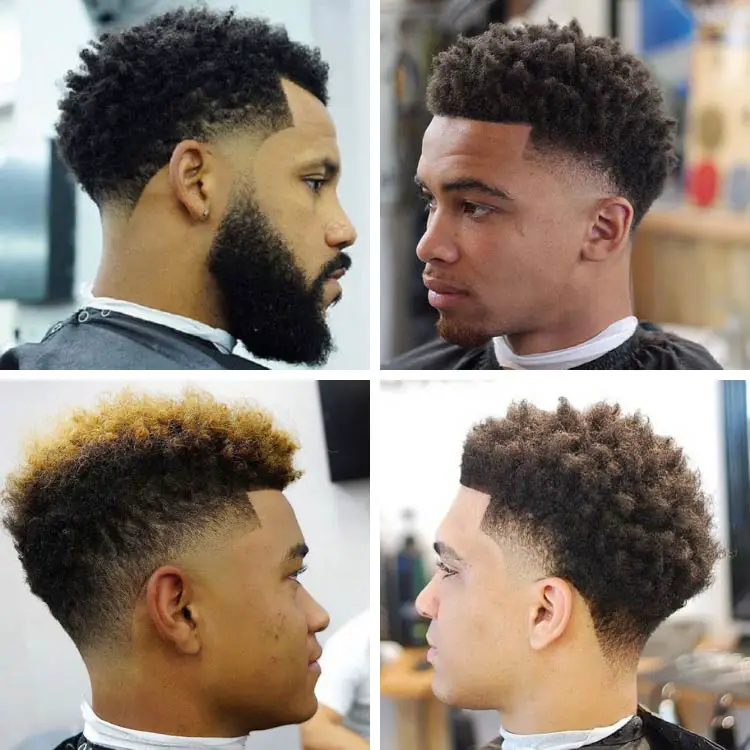 Temp fades are a traditionally African American hairstyle, as it works well with tight, curly hair. It's characterized by clean and sharp cuts along the very edge of your hairline and near your temples. Right angles or dynamic, sweeping lines (that are nonetheless quite sharp) are common.
Who Temp Fade Are For
As mentioned, these are a great choice for African American men with shorter, curly hair. However, it could be a great fit for any man whose hair is short and tightly wound instead of wavier or straight.
Scissor Fade Hair Styles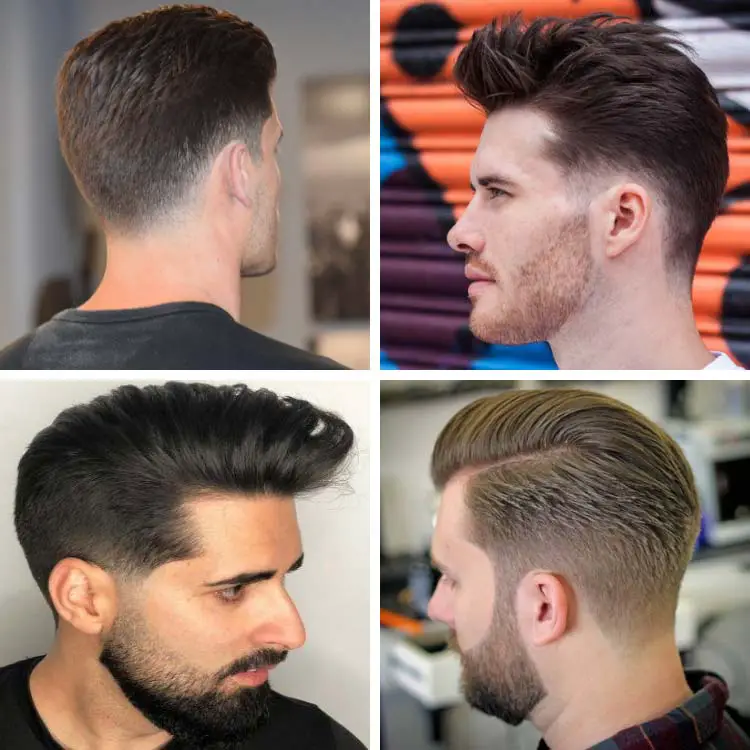 Scissor fades are created using scissors that cut around the nape of your neck and progress upward. The cuts result in a super close trim, which can help to emphasize head shape plus create dramatic lines and angles.
Who Scissor Fade Are For
It's a good choice if you want to keep your cut simple but precise, or if you want to accentuate your head shape. Note that this style, specifically, should definitely only be attempted by barbers!
Fade Haircuts: Tips, Dos, and Don'ts
Do: find a barber you can trust
Don't: try to give yourself a fade haircut
Do: settle on a style before you walk in the door
Don't: wing it and leave it up to your barber
Do: maintain your fade haircut's crisp lines with a straight razor
Don't: let your fade haircut get messy overtime
Do: use hair products to keep your hair looking great
Don't: let your hair sit on your head without any style or care