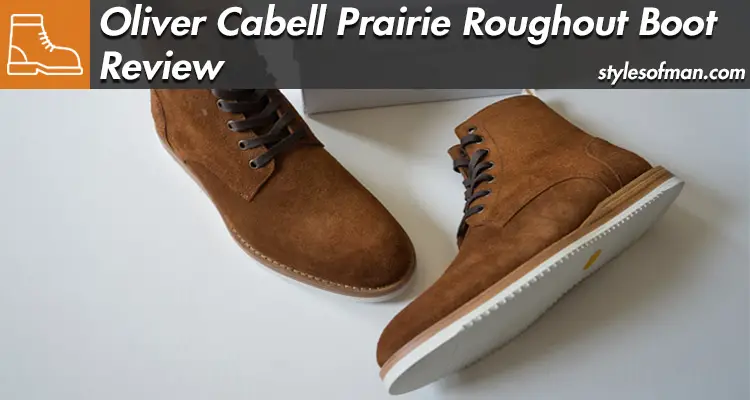 I'll always stand by the fact that every stylish man needs a pair of full-grain leather boots. In fact, some of us may even need a few (I can stop whenever I want. Seriously). When Oliver Cabell reached out to offer a pair of their SB 2 Prairie Roughout boots in exchange for an honest review, I couldn't say no! I've had my eye on some Roughout leather lace-up boots, but bootmakers like Viberg were just outside of my price range at $700+. At $268 for the Oliver Cabell boots, I was skeptical, but man was I pleasantly surprised.
Disclosure: Though I received these boot samples at no cost from Oliver Cabell, I was not paid for this review, nor will I generate any revenue from sales attributed to this post.
The Oliver Cabell Brand
Oliver Cabell entered the men's footwear scene in 2016 with a line of minimalist leather sneakers (think CP alternative). Since then, the brand's expanded into women's footwear, boots, dress shoes, and jewelry to bolster its product offering. Oliver Cabell, though now US-based, embodies the spirit of traditional European footwear with a contemporary twist.
Sourcing leathers and hardware throughout Europe and handmaking each pair of shoes in Spain, the company offers a range of high-quality goods affixed with honest and competitive pricing.
In addition to listing the geographic source of each product component, Oliver Cabell opts into a transparent pricing model. Each product page offers a price breakdown tab, allowing buyers to see exactly what they're paying for. Personally, I've always found it interesting seeing the breakout of raw materials versus labor to bring a finished product to my doorstep.
It's no secret that the fashion industry remains shrouded in mystery. As such, extra layers of transparency earn extra points in my book.
Oliver Cabell SB 2 Prairie Roughout Mini Ripple
With a title akin to Daenarys Targaryen's, these boots come packed with fine details. However, unlike the final season of Game of Thrones, these boots don't disappoint.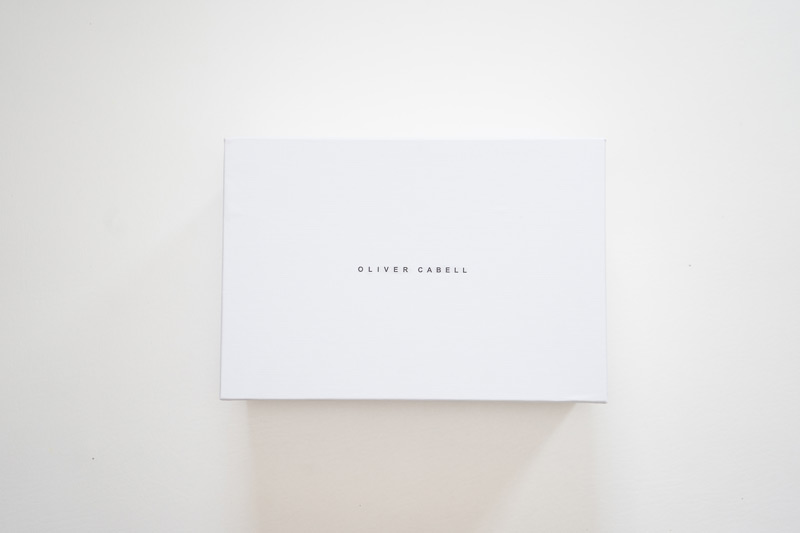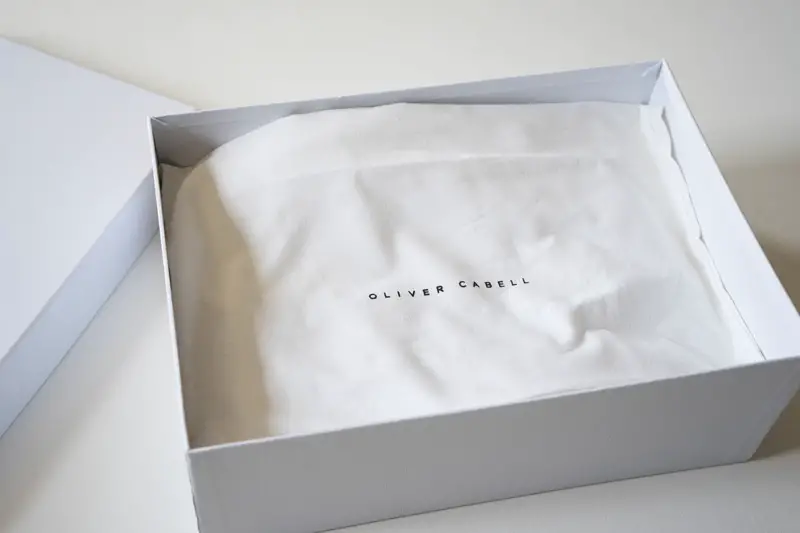 As far as packaging goes, the shoe box is as simple as it gets. No issue from me, as I'd rather spend my money on the product itself instead of some extra fancy cardboard. Like most higher-end shoemakers, Oliver Cabell includes a cloth carrying bag to store and transport the boots. Does anyone actually use these though?
Pulling the boots out of the box, I'm immediately reassured that shooting for the Prairie color was absolutely the best choice. These boots also come in black and "Guacho", which resembles more of a sand suede colorway.
What is Roughout Leather?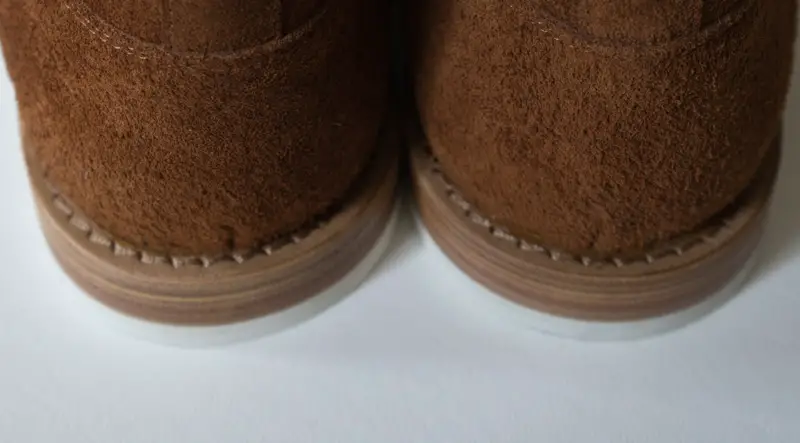 At first glance, these boots appear to be constructed of a suede leather upper. Though the material looks and feels similar to suede, it's cut differently from the animal's hide.
Roughout leather comes from the underside of the hide's grain, meaning that the rougher fleshy side of the skin remains outside of the boot, hence the "rough out". The leather's surface has a very nappy texture (not dissimilar to suede) but it retains the thickness and durability of full-grain leather. Unlike suede, which is often made from thinner split leather, roughout leather's qualities make it a much better choice for harsher weather.
In fact, roughout leather boots were popularized in World War II by US Marines as the leather's nappy texture made them much lower-maintenance than rough in leather boots. They're also more breathable.
This particular pair of boots uses leather sources from the renowned Charles F. Stead tannery in Leeds, England, which provides leathers for higher-end bootmakers like Viberb and Trickers.
TL:DR – roughout leather looks similar to traditional suede, but retains the thickness, durability, and breathability of higher-end full-grain leather.
First Impressions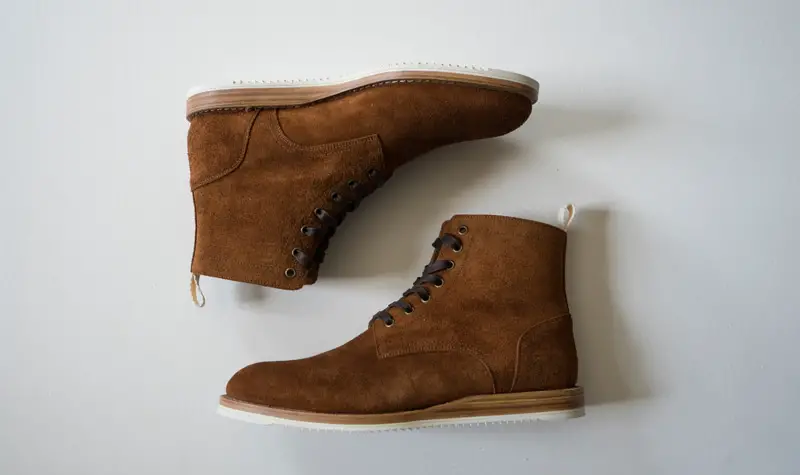 I really like how the colors of the boot work together. With the chestnut brown leather being the star of the show, the contrasting white outsole and pull tab balance everything out.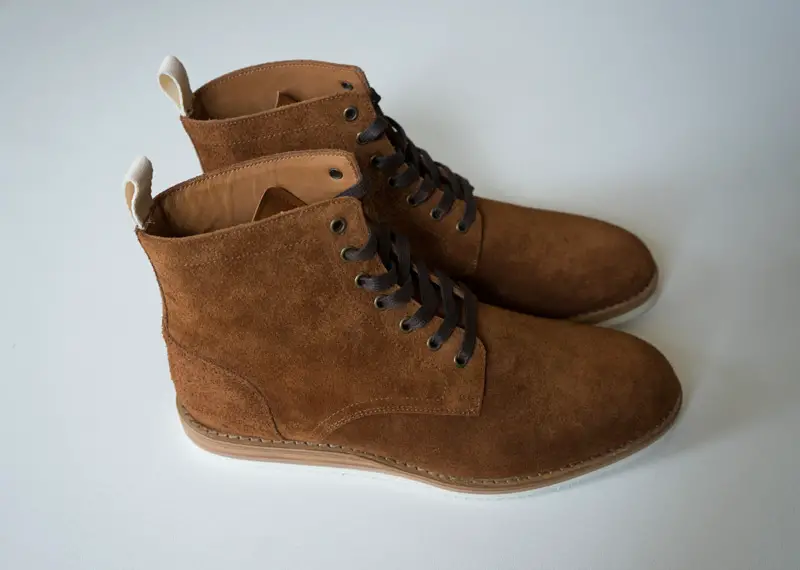 This boot features a resoleable Blake-stitched construction as opposed to a Goodyear welt. Learn the difference here.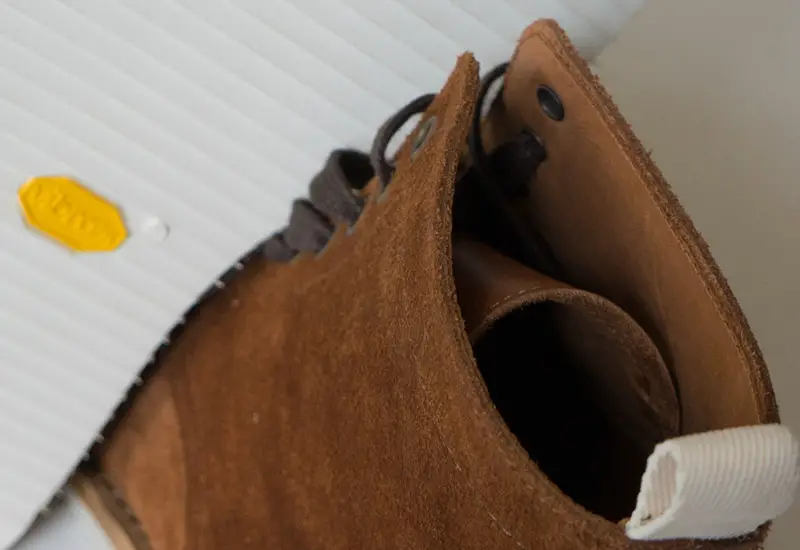 While the vamp's Roughout leather comes from England, the inner vegetable-tanned leather makes its way from Venice, Italy. Soft to the touch, the inner leather lining is smooth and comfortable. With this type of lining, it's important to ensure the boot fits perfectly as the smooth lining can make your foot slip around in the boot.
The Details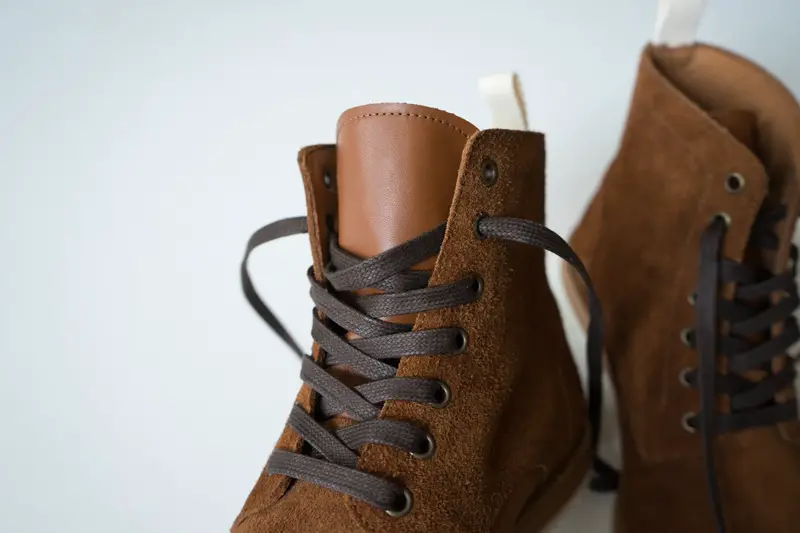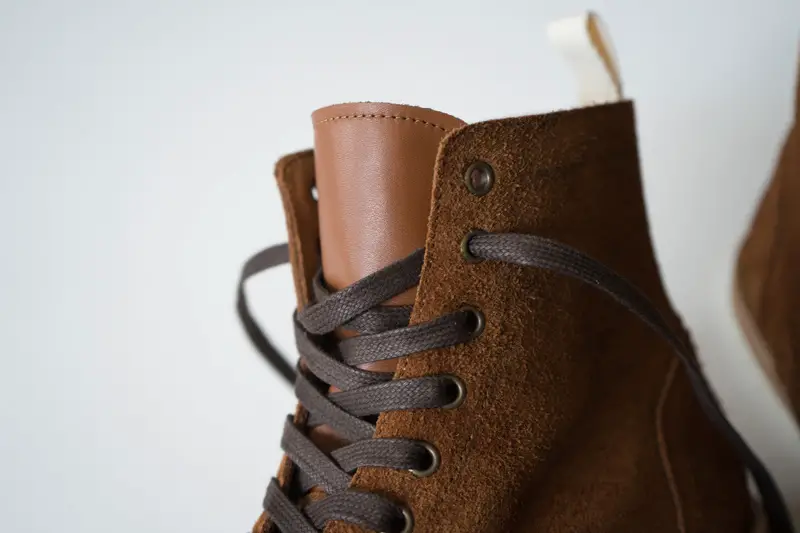 For whatever reason, the tongue of the Oliver Cabell Prairie Roughout boots is made from an entirely different leather altogether. It seems strange to me that a boot characterized by such a nice, textured leather would be disrupted by a smooth, off-color leather tongue. Design-wise, it disrupts the overall look of the boot in my opinion.
That being said, the leather tongue isn't necessarily subpar quality, but rather it's just different. Fortunately, the thick laces cover up the tongue once fully laced, so it becomes a non-issue.
And hey, style is subjective. Some guys may love the contrasting leathers and it's certainly no dealbreaker for me.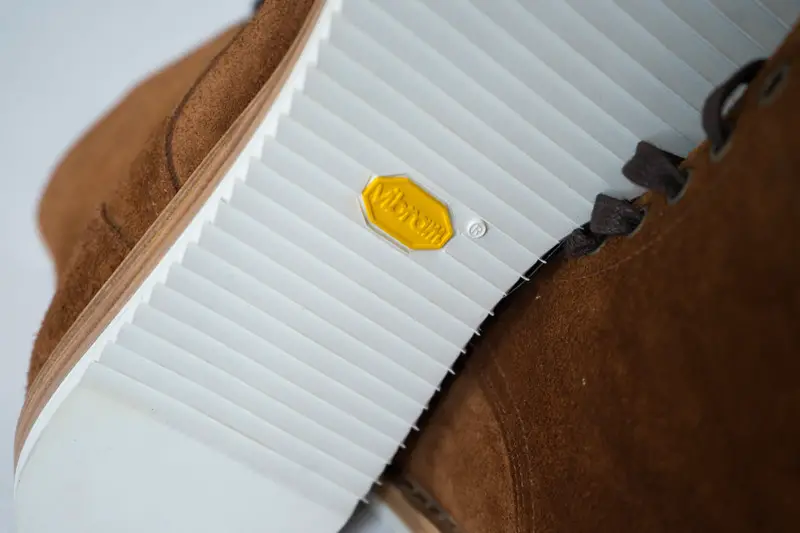 These boots stand firmly on an Italian Vibram Mini Ripple outsole nestled between a stacked wedge leather midsole for additional support. The Mini Ripple sole ensures extra stability and grip with each step.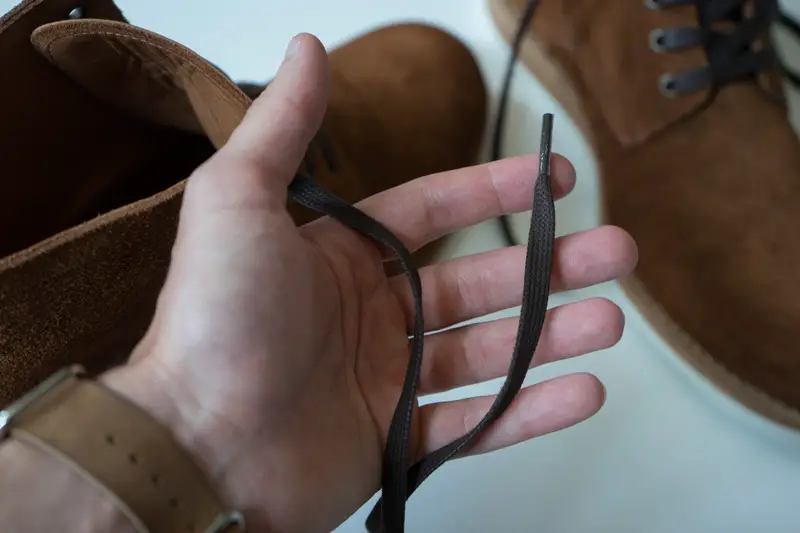 Though laces rarely get any love, the Italian waxed cotton laces that fasten the boot seem high quality and not too "floppy". I would have loved to see matching brass aglets at the ends in place of the plastic ones. No issues here.
Comfort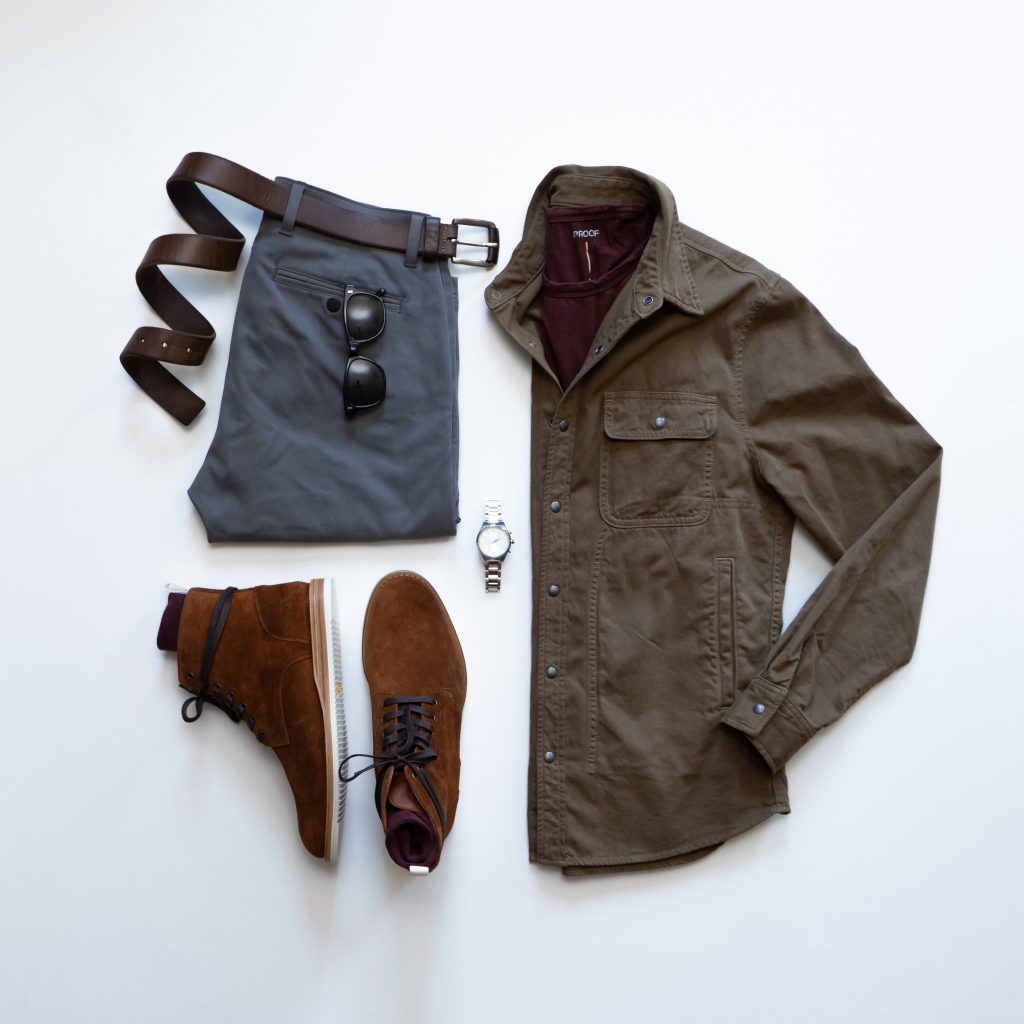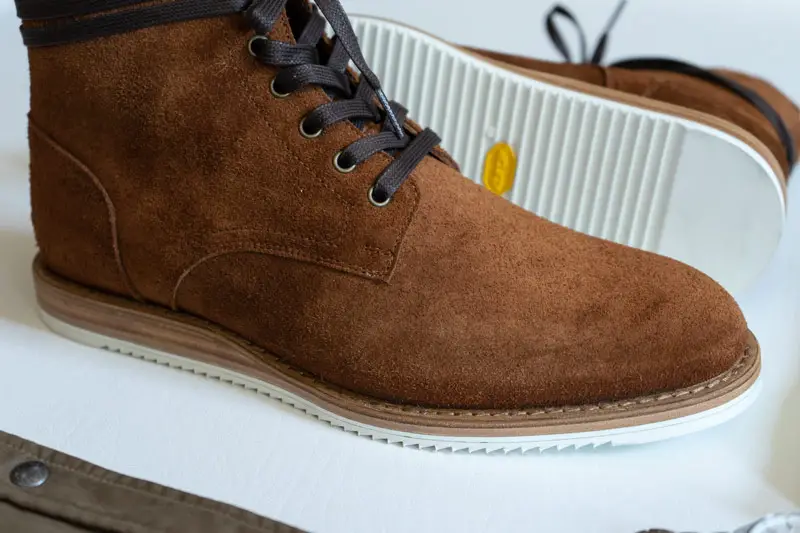 Though it's still a bit hot here in the Northeast USA to wear these regularly, I've had the chance to wear the Roughouts out a few nights and they've been very comfortable throughout the night. I've noticed there isn't much of a "break-in" period given the softer, more flexible leather.
I'll be wearing these boots a lot in the fall and winter, so I'll build upon this section once I get to test them out in more weather conditions.
Price Breakdown
With a retail price of $268 and occasional sales bringing them down to $231, the Oliver Cabell SB 2 Roughout boots pack a serious punch. Quality, European materials along with ethical construction Spanish construction make these boots a stellar bang for your buck, especially if you're looking for a boot that looks different than your typical service lace-up.
Here's how Oliver Cabell claims their pricing adds up:
Roughout leather from Leeds, England: $28.42
Vegetable-tanned leather lining from Venice, Italy: $8.59
Vibram Mini Ripple Outsoles from Albizzate, Italy: $11.54
Vegetable-tanned leather in-sole over a molded footbed: $1.80
Cutting/Manufacturing/Quality Control in Albacete, Spain: $37.81
Packaging materials: $5.23
Transportation: $9.49
Duties/Customs: $7.39
Shipping: $13.57
With a raw production cost of $124, the asking price of $268 seems very reasonable to me, especially for a smaller brand with a lower economy of scale.
Conclusion
All things considered, I'm super pleased with these boots. The color and texture of the Roughout leather is a welcomed addition to my wardrobe, especially given their unique materials and silhouette. At $231 with a discount, you'd be hard-pressed to find a better alternative that checks all these boxes.
Check out the Oliver Cabell Prairie Roughout Boots Here
Have a question or want some more photos? Shoot me an email or a DM on Instagram – cheers!
You might like these other popular posts too