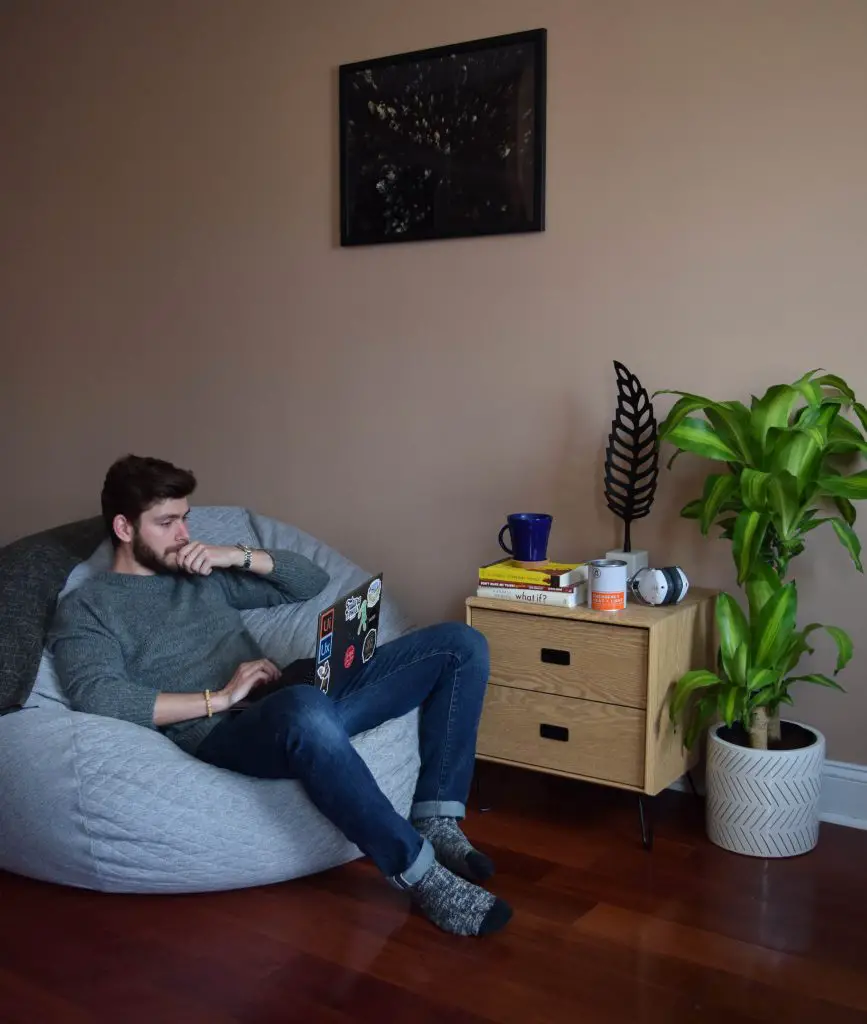 With how much time we spend in our homes, it only makes sense to make the space as comfortable as possible. It's easy enough to head down to IKEA and emulate a display, but I wanted furniture that blended utility with form (and maybe a bit of fun thrown in). With a new apartment in a new city, I set out to find the perfect things to surround myself with, following Marie Kondo's Spark Joy philosophy.
If it doesn't immediately make you happy, it doesn't belong.
With the basic furnishing out of the way, the quest for supplemental furniture began. The goal was to create an area of my home where I could always kick back, whether it was to watch a show, read a book, or just relax. After some deliberation between what kind of recliner or futon I wanted, I stumbled upon the Tuft & Needle Pouch – the mattress company's take on a bean bag chair for adults.
Though not exactly what I had in mind, the more I researched the chair, the more I felt as though it was the right fit for me. I reached out to the folks at Tuft & Needle who were kind enough to send a sample for an honest review. I receive no affiliate revenue from any sales generated through this post. As always, my words and opinions remain my own 🙂
Tuft & Needle Pouch: Not Your Average Bean Bag
Like the brand's mattresses, the Pouch came tightly wrapped inside a branded cardboard box. The box itself weighed almost 70 pounds, so it'd be a good idea to conscript a friend if you're a few floors up.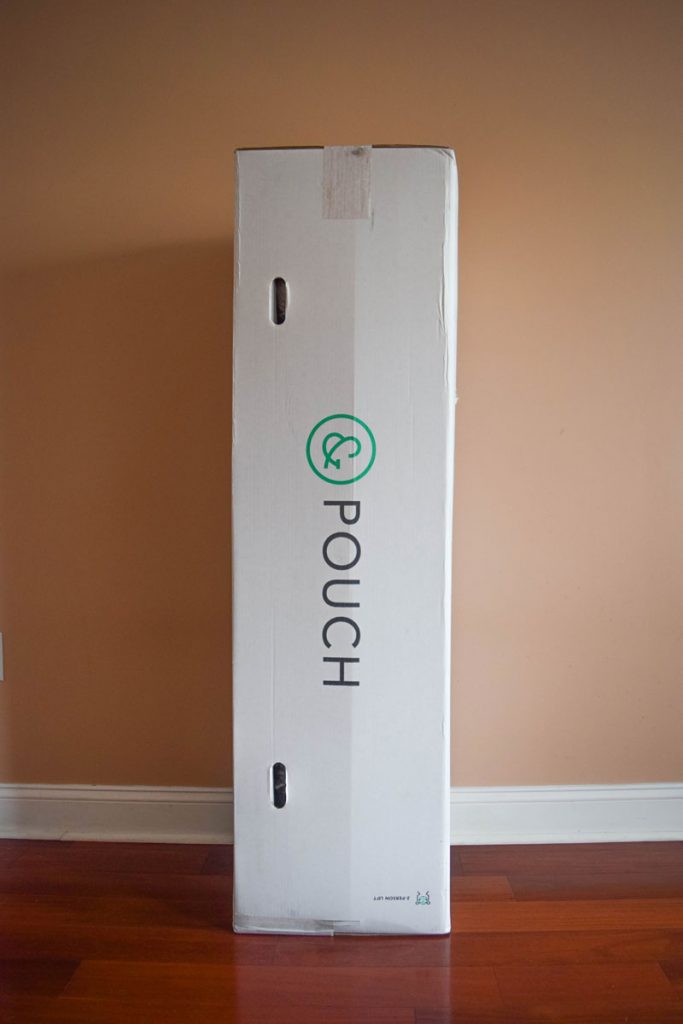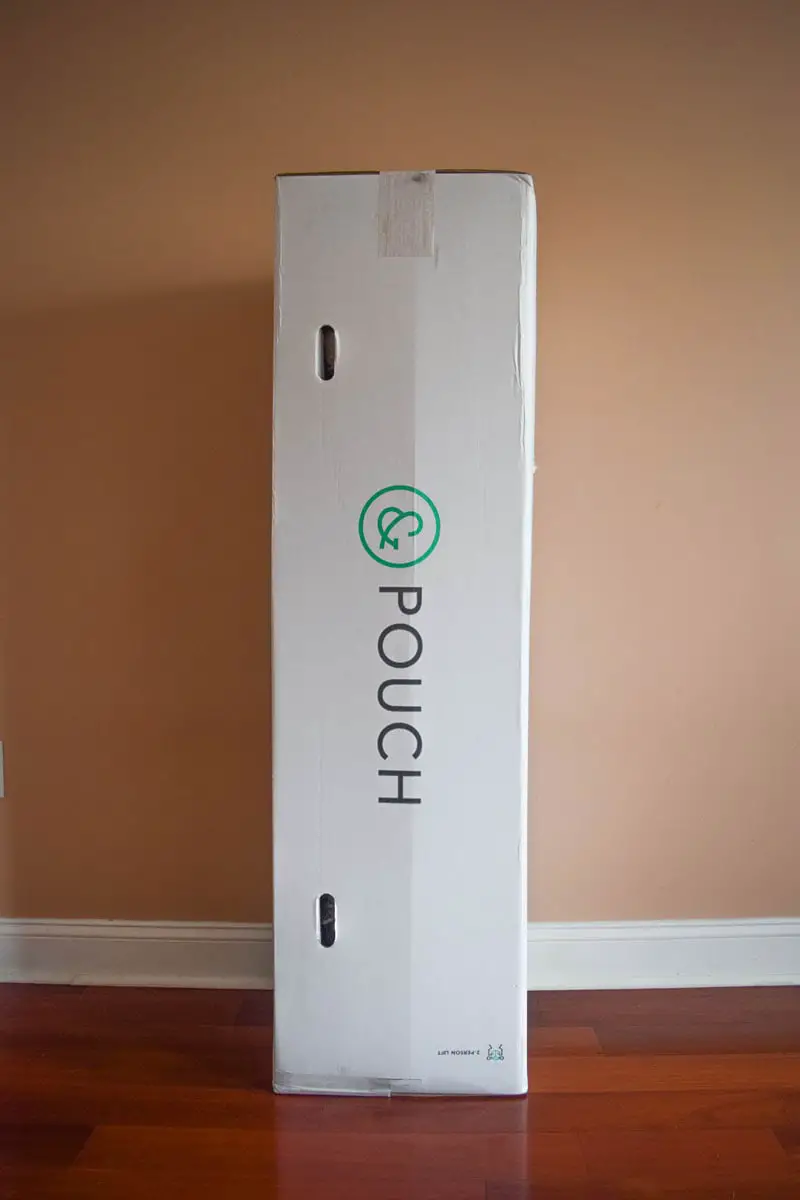 Inside the box lies the Pouch itself, vacuum-sealed and wrapped tightly with plastic wrap. Tuft & Needle recommends 24-48 hours for the Pouch to fully decompress. I didn't listen to this.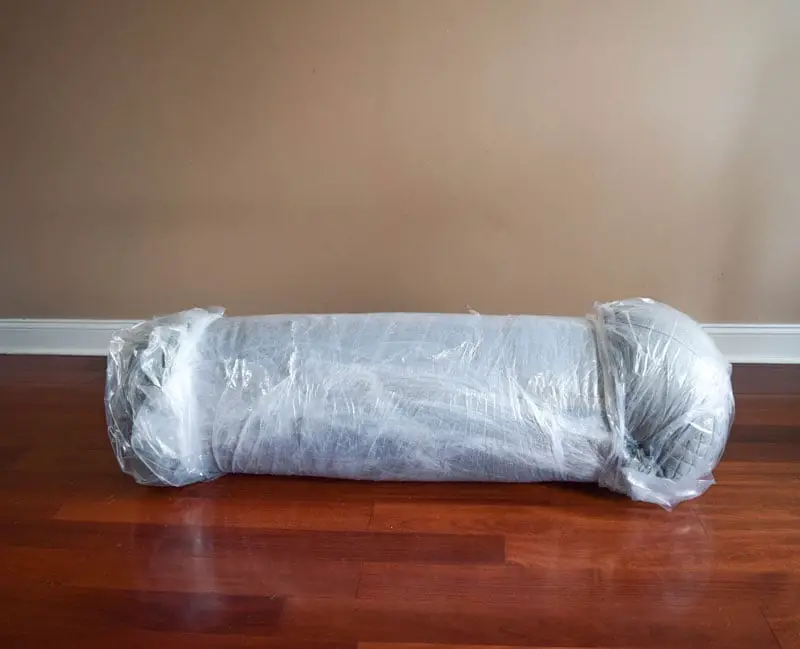 The Pouch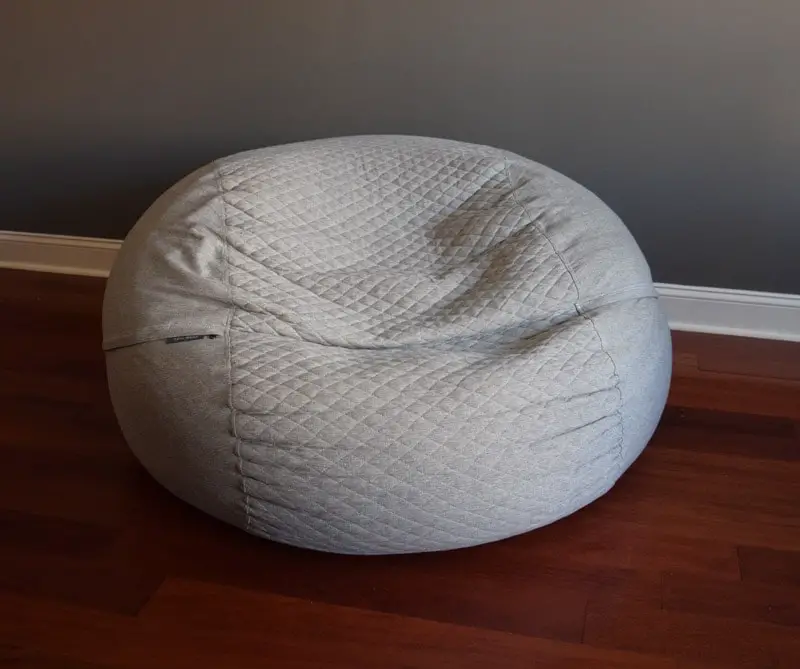 No lies here: the initial plop into the Pouch after unwrapping was nothing short of satisfying. I chose the Stone colorway, though the chair also comes in Cosmos (blueish gray) and Dune (warm gray).
At 48″ x 48″, the bag's an absolute unit and can comfortably support a full-grown adult. Size aside, my first impression was how substantial the filling of the chair was. Having owned a handful of bean bags as a child (Love Sac included) I anticipated the pouch to be more spongy. To my delight, the brand's patented adaptive foam filling mirrored closer to an actual sofa than a pillow. Where traditional bean bags fall short in terms of support, the Pouch shines on.
To call the Pouch a "bean bag" may even be misleading as it's filled with foam, not beads or pellets. The foam also allows you to partially "mold" the Pouch to accommodate for different sitting positions. I typically use mine for light laptop work or watching a show, so it resembles more of a recliner silhouette.
Materials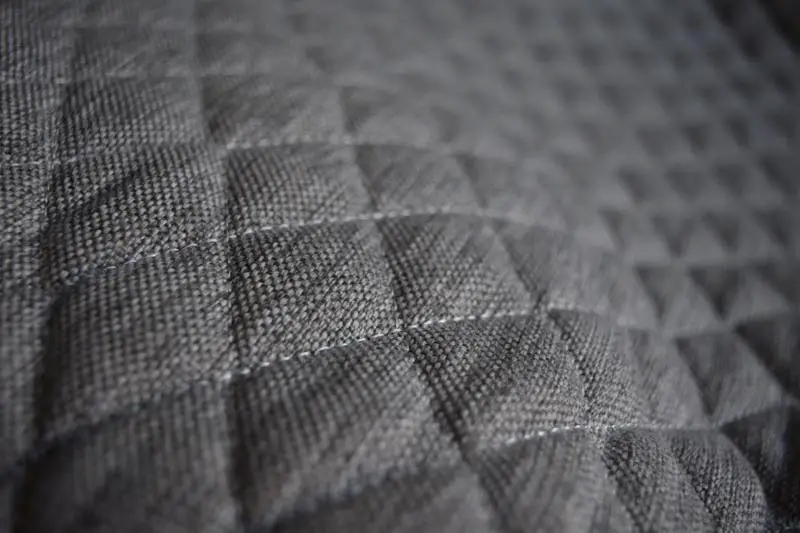 A smooth, yet textured Polypropylene woven fabric wraps the pouch, with the central part having a quilted design. Tuft & Needle claims the cover is 100% machine washable, though I haven't had a chance to throw mine in the wash just yet.
Like the filling, the Pouch's fabric resembles closely to a cloth couch. The woven material is thick, yet comfortable. Nothing close to the thin, plastic-y, or fleece covers of cheaper alternatives. It doesn't take long to recognize the product's premium construction.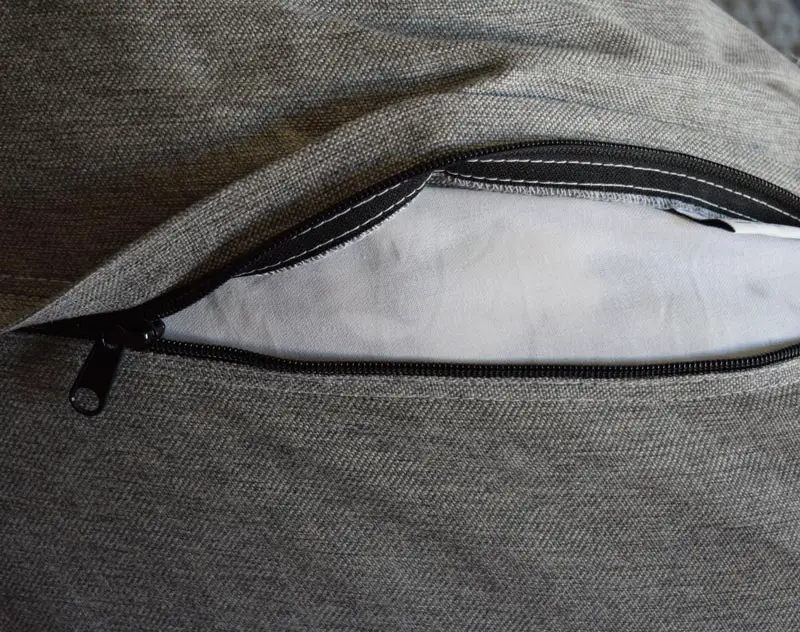 A concealed zipper fastens the cover to the Pouch itself, making cleaning a breeze.
Conclusion
I've owned the Tuft & Needle Pouch for a little over 3 months now and I've used it nearly every single day. Coming home from work, dropping my bag, and sinking into the Pouch's cozy embrace has become somewhat of a ritual for me.
Now I know what some skeptics could be thinking; "$395 for a bean bag chair?! I can get a trash bag full of packing peanuts for only …"
Yes, the Pouch is a premium product affixed with a premium price tag, but its value goes further than just its comfy core. Tuft & Needle offers a 100-day trial and a 3-year warranty. Unite that with American manufacturing, patented foam filling, and more sustainability accolades than you can count on one hand and you're seeing the bigger picture. View it as a piece of furniture – not a toy – because that's exactly what it is.
Truth be told, this product isn't for everyone and I wouldn't be the person to say everyone needs a Pouch, but I'm enjoying the hell out of mine.
Pros
Large enough to support an adult. Small enough where it's not the centerpiece of the room.
Soft, yet supportive patented adaptive foam
CertiPUR-US®, OEKO-TEX®, and UL GREENGUARD Gold certifications (environmentally friendly)
Removable woven cover
Made in USA
100-day trial
3-year warranty
Pros
Expensive ($395)
Lack of color variety
Requires semi-regular fluffing to retain shape