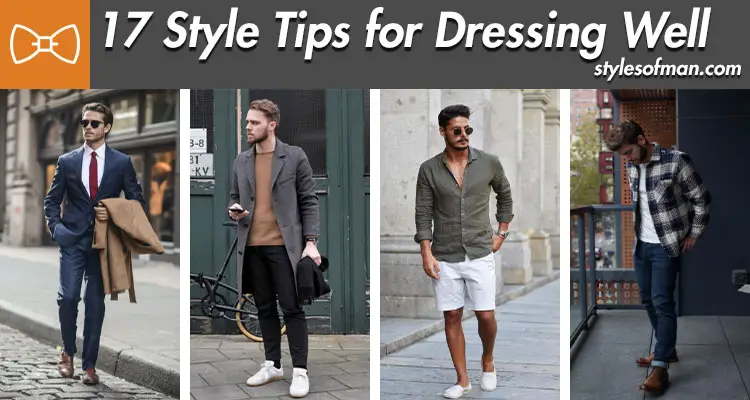 Knowing how to dress well is no easy feat.
From clothing to accessories to personal grooming, there are many facets of a well-dressed man. At a glance, it can even seem daunting to take the necessary steps to improve one's personal style. To help you look — and feel — your best, we've broken down the 17 rules every stylish man should know. This list of simple tips and tricks will help you achieve a modern wardrobe with ease.
How Do I Dress Well as a Man?
1. Know When to Save and When to Splurge.
Not every man has money to devote to a designer wardrobe nor does he need to. Being a well-dressed man does not necessarily mean being an expensively dressed one. Here are a few important wardrobe investments that show you are a man who knows how to dress well: a nice suit, a sleek watch, leather footwear, and dark wash slim-fit denim.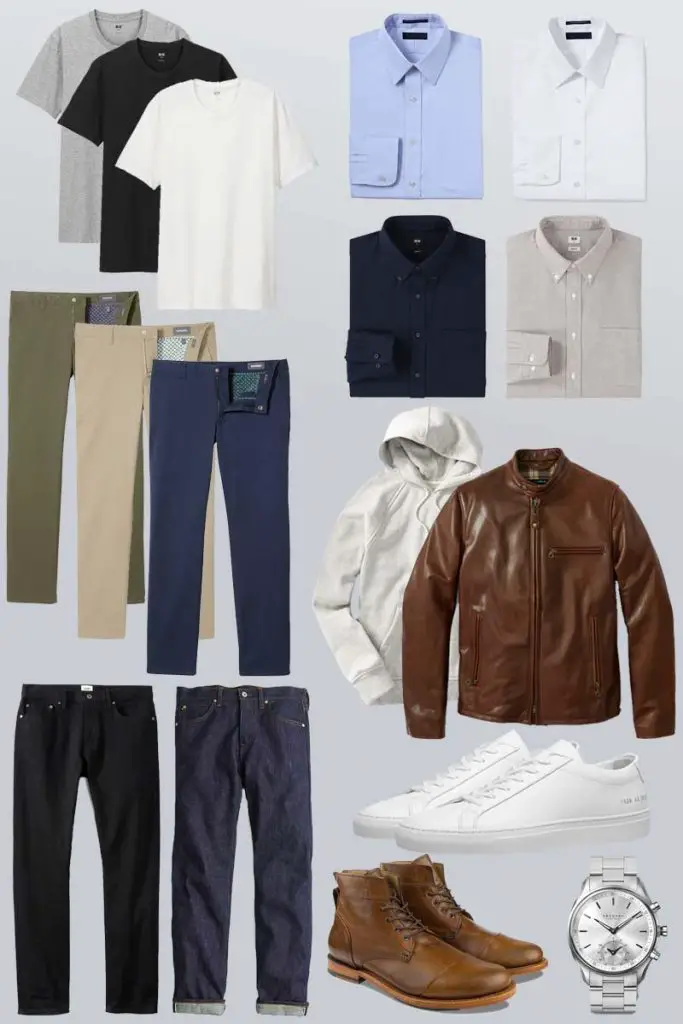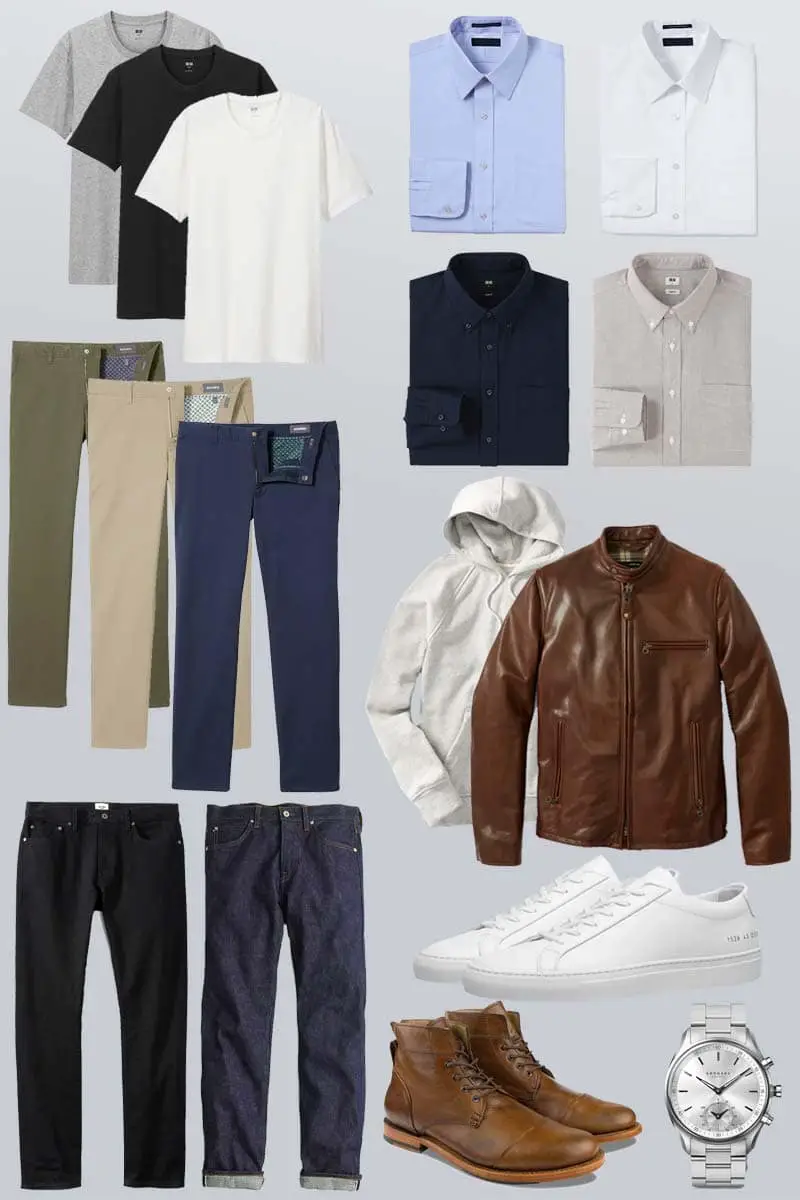 Investing in a capsule wardrobe with fewer, high-quality pieces is not only better for the environment but better for your wallet in the long run. While trendy items come and go, classic wardrobe staples will stand the test of time.
Every stylish man's wardrobe stands firmly on a strong core of basic items. Prioritize saving for pieces you know you'll wear often and allow yourself to splurge every once in a while for important occasions.
2. Wear a Well-Fitting Suit.
Investing in a well-fitting suit pays off. Whether or not you wear a suit often, it's certainly worth it for the times you do. While renting a suit for special occasions may seem more economical, it can quickly lead to an ill-fitting suit.
Look for a modern slim-fit style in a dark color like black, navy or dark grey. A classic suit is a necessary investment that will be worn for years to come. When buying off the rack, prioritize the fit in the shoulders, as the chest and waist can be more easily altered. Take it to your tailor to ensure you get the perfect fit before taking it for a spin.
3. Invest in a Timeless Watch
Though a high-quality watch is well worth the splurge, a timepiece is about much more than its price tag. A sleek, industrial-style watch can instantly elevate your everyday wardrobe. You'll know you've found the right watch for you when you never want to take it off your wrist.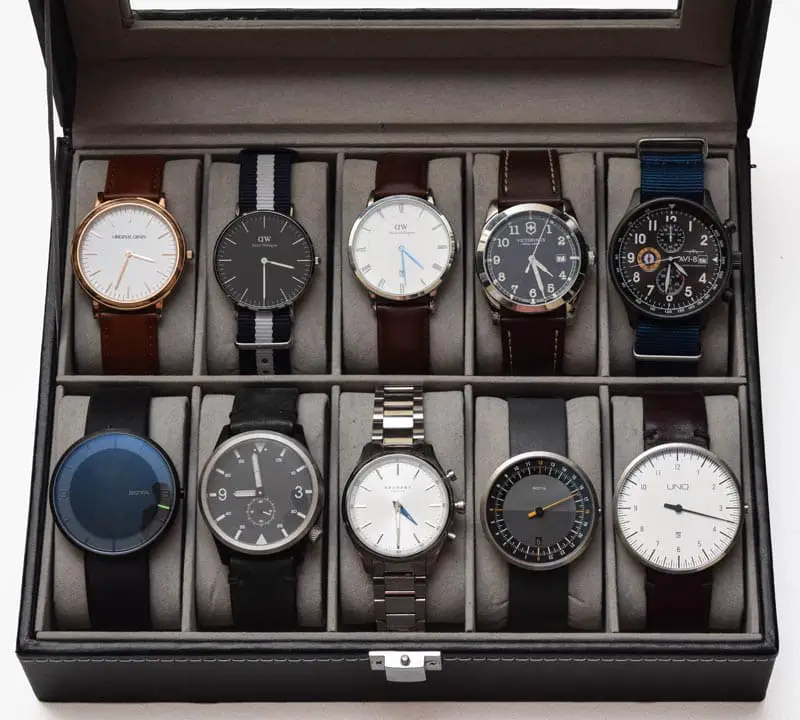 The fit of a watch is just as important as its outward appearance. It's crucial that the watch face is the right size and depth for your wrist. The wristband should fit comfortably around your wrist and keep the watch from sliding around. Regardless of whether it's a Rolex or a family hand-me-down, a timeless watch will help complete your look.
4. Stick to Slim Fit Jeans
Wearing the right jeans is an essential part of dressing well. Slim fit jeans— particularly in a dark wash— are a universally flattering style of men's pants. A good pair of slim fit denim shouldn't hug your legs like skinny jeans or be too loose and baggy.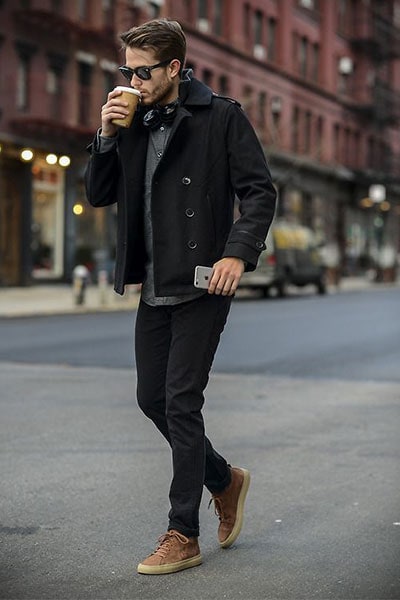 They should fit well without needing a belt and feel comfortable through the hips and thighs. You may need to get the length altered by your tailor.
5. Know which Shoes Complete the Look.
Make quality footwear a signature piece of your sophisticated style. It's better to invest in a few high-quality pairs of shoes that will last for years to come than constantly replace uncomfortable, cheap pairs. A well-dressed man's footwear collection should include leather oxfords, Chelsea boots, and modern sneakers.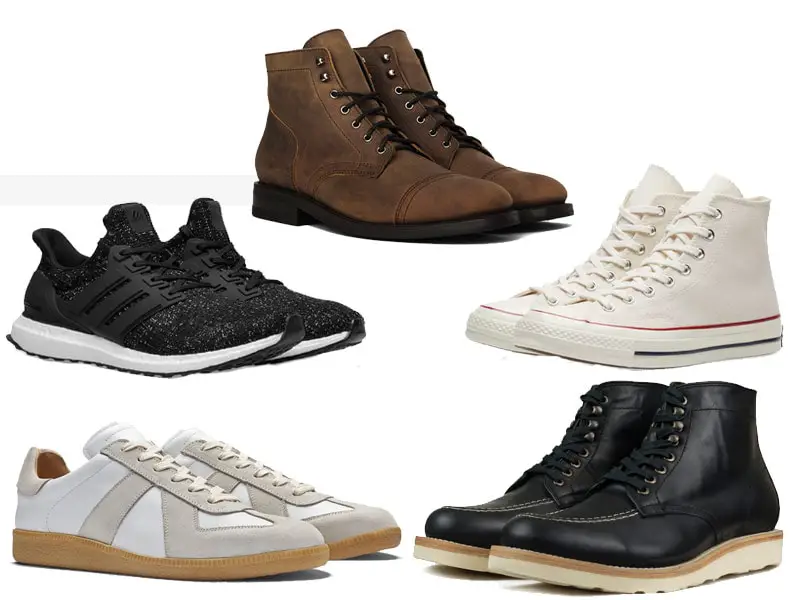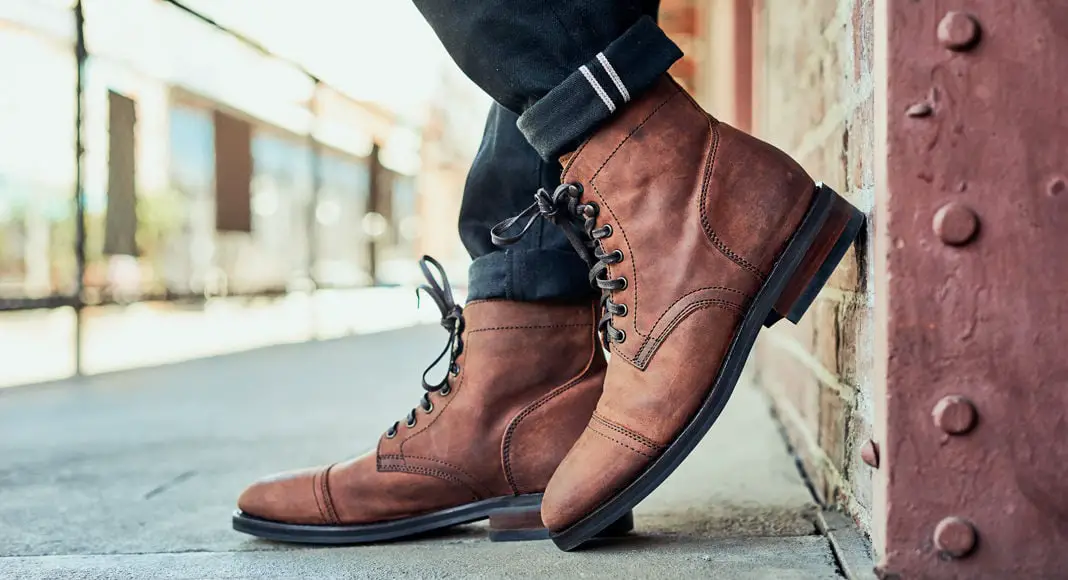 6. Focus On High-Quality Basics.
You wear your favorite basics more than most pieces in your wardrobe, so it's important to give them a little added attention. A well-dressed man should own a well-fitting basic t-shirt and tank top in both white and black.
When you purchase poorly made basics, you'll find you need to replace them more frequently. Consider anything wrapped in plastic and labeled 'multi-pack' off-limits. Instead, spend a few extra dollars on a pair of good quality, ethically made basics.
7. Dress for Your Body Type.
Wearing unflattering or ill-fitting clothing can easily send the wrong message about who you are. There's no shame in needing to purchase a different size when you need one. Men's bodies come in a variety of shapes and sizes so their clothing does too.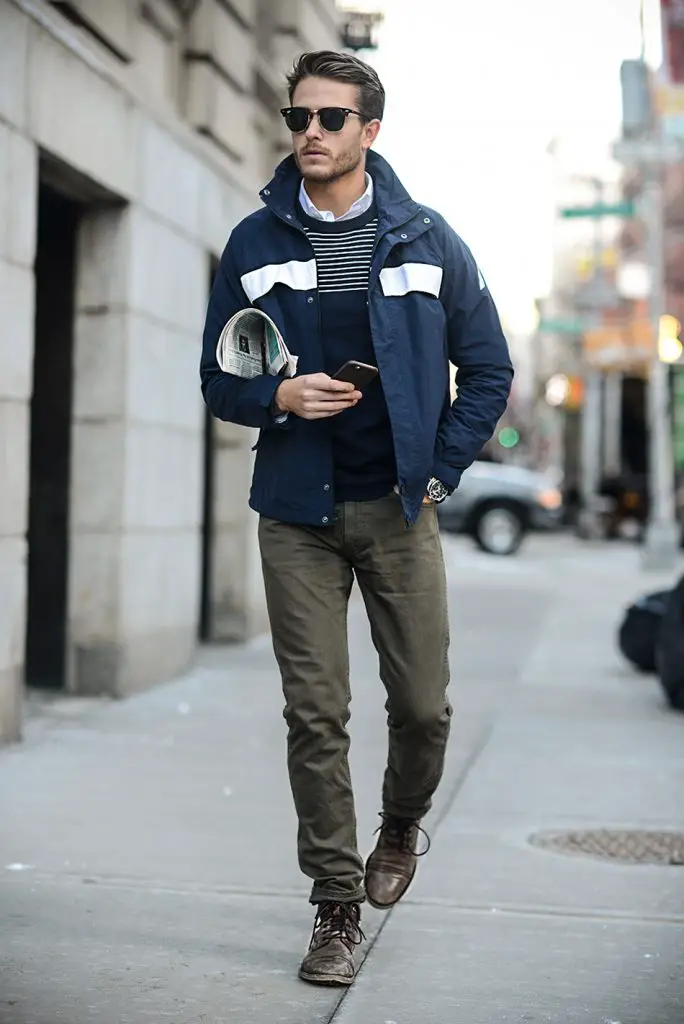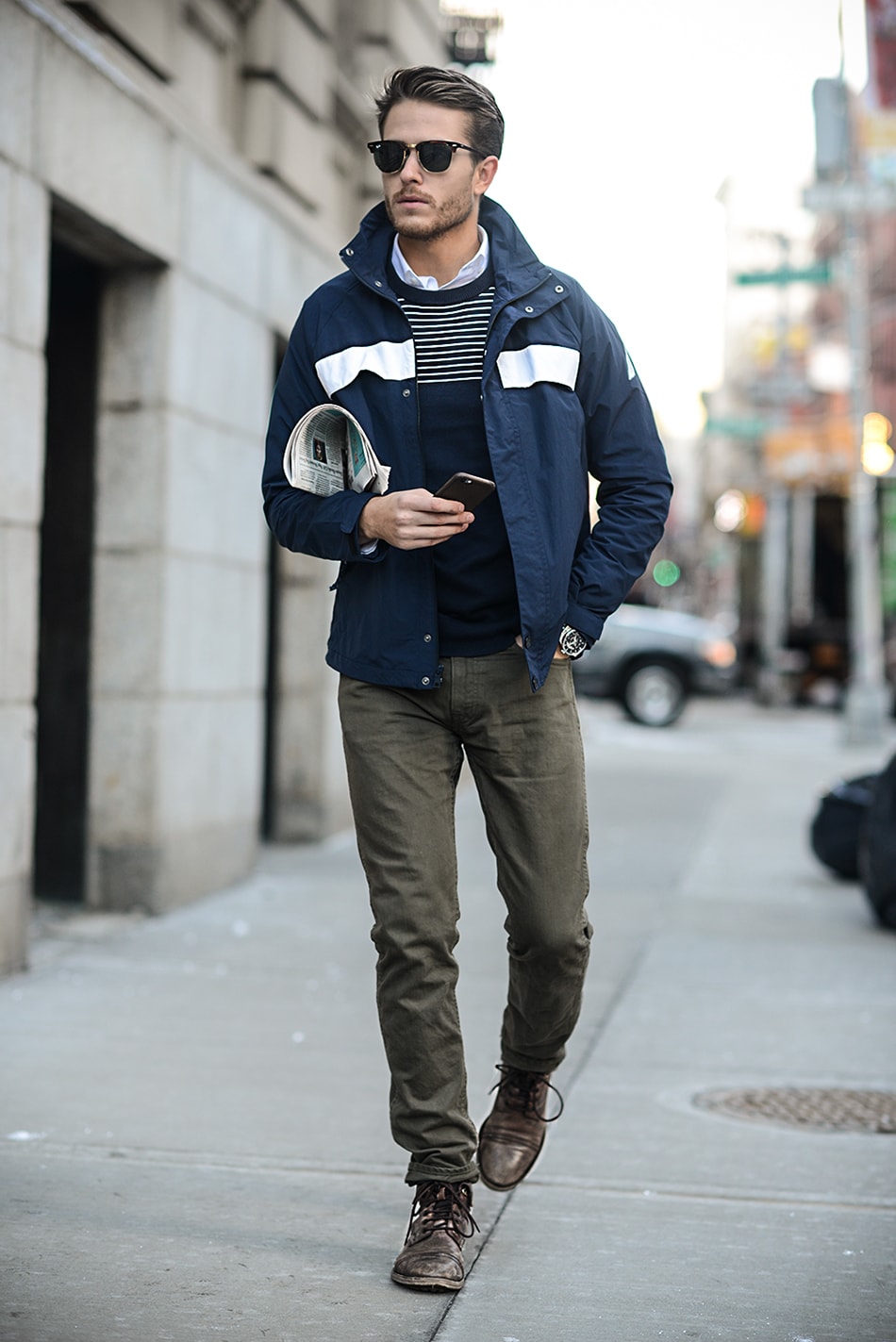 Not every piece of clothing you try is going to be flattering and not every brand is going to fit you. Once you find styles and brands that work for you, stick to them.
8. Be Yourself.
When learning how to dress well, it's important to stay true to your personal style. Your outfits should make you feel like yourself, not like you're playing dress-up. It's 100% okay to occasionally break the rules (once you've fully learned them). As you master the art of how to dress well, you will begin to develop your own distinct sense of style rules.
9. Don't Be Afraid of Color & Print
While your wardrobe should be built around neutral hues, playing with color and prints adds variety and interest. Try pairing a printed button-down with your go-to suit or a colorful t-shirt with your favorite jeans. This is where you can really let your personality shine!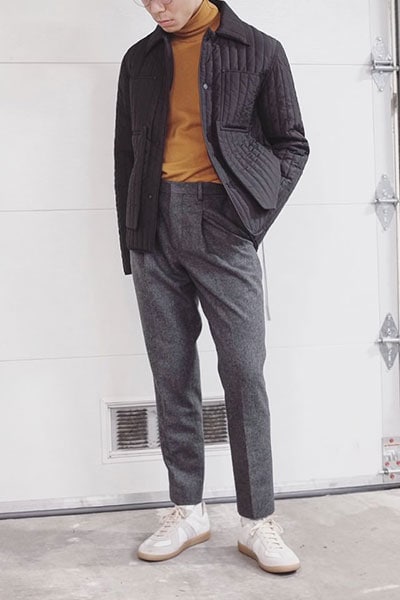 10. Learn to Accessorize
Accessories like ties, pocket squares, sunglasses, and hats are the perfect way to add a pop of personality to your outfit.
It's amazing what a touch of color from a sleek tie or a boldly printed pocket square peeking out your jacket can do to elevate an otherwise simple look. In the winter, try adding a scarf to your winter wardrobe.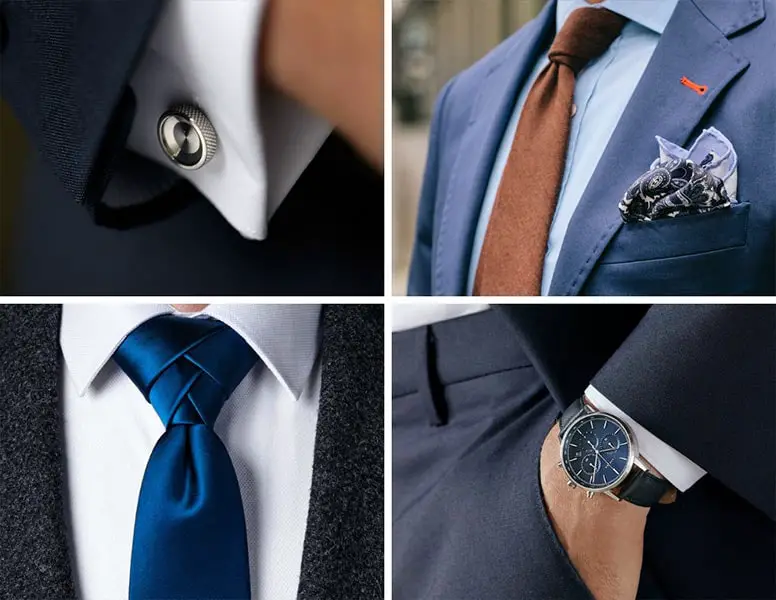 11. Take Proper Care of Your Clothing
Wrinkly clothing can make you look disheveled and unprofessional. Take a few minutes each morning to iron your clothing before heading out the door. Trust us, it'll make you feel more polished and put-together. Hang freshly-pressed or dry cleaned items immediately to keep them looking fresh. Pack a handheld steamer in your suitcase to avoid unsightly wrinkles on your next business trip.
12. Stick to Simple Underwear
Instead of expressing their personality through a pair of novelty print boxers, a well-dressed man shows his personality through his accessories. Find a brand of boxers or briefs that are comfortable and supportive and buy them in plenty. Stick to simple shades like black, white and grey. A pair that's 100% cotton will be breathable, comfortable against your skin and will hold up well when washed repeatedly. Replace them regularly.
13. Prioritize Your Grooming Routine
A well-dressed man is a well-groomed man. A few extra minutes in the mirror each morning can make a major difference in your both appearance and self-confidence. Your grooming routine can be as simple or as complex as your personal preferences and schedule see fit. Good personal hygiene, smooth skin and well-groomed facial hair show you take care of yourself and take pride in your appearance.
14. Find a Signature Scent
Fragrance is an important part of men's personal style. While it may sound silly, find a scent that smells like the man you want to be.
Avoid over-applying; you don't want your cologne to announce you before you even enter a room.
It should be a scent you truly love. It may take a few tries to find your perfect scent and you may find you have more than one you like to keep on rotation.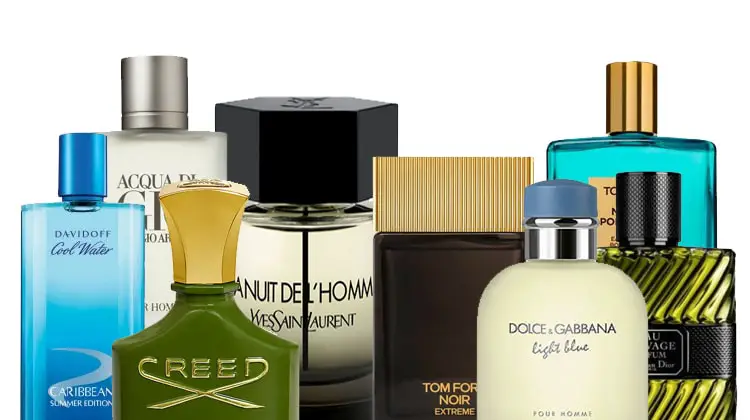 15. Care for Your Clothes
While this tip seems like a no-brainer, it is too often overlooked. When you care about your wardrobe (and the money you invested in perfecting it), it's important to take care of your clothing. Regularly take items with missing buttons and small holes to your tailor. Purchase a shoe shining kit and clean your footwear often. Don't forget a lint roller either!
16. Use a Tailor.
When you take your clothing to a tailor, they alter them to fit your specific body shape. While it's obviously important to tailor your suits, consider taking your denim and dress shirts to be altered as well. A simple hem or shortened sleeve can make a huge difference in the overall fit of the garment.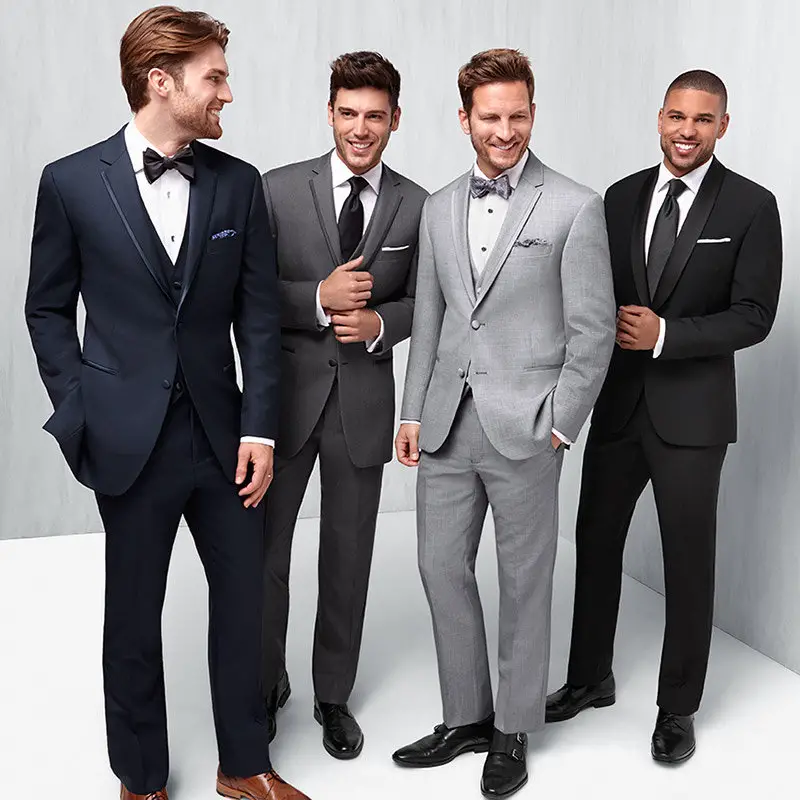 Don't already have a tailor you trust? Ask your friends and coworkers for their recommendations.
17. Find Style Inspiration.
If you're having trouble nailing down your newfound sense of style, try doing a bit of research. Check out what your favorite celebs or musicians wear, read blogs and subscribe to men's magazines like GQ or Esquire.
Looking for some instant style advice? You can read more tips on how to dress well on Styles of Man or on Instagram at @stylesofman.